RNs and Therapists among the Millions Saluting Veterans Today
Today is an important reminder to Americans, of the sacrifices and commitment of all who serve or did serve in our military.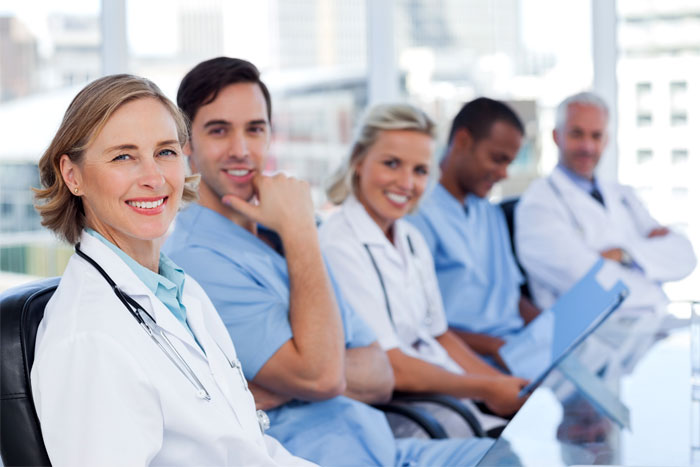 Today is an important reminder to Americans, of the sacrifices and commitment of all who serve or did serve in our military. As members of the American Traveler healthcare team wake up today, they'll head off to therapy and nursing jobs that serve a large number of veterans; some of you may even work in Veteran's hospitals where the appearance of an American flag pin on your hospital scrubs is a welcome sight.  If you're an R.N. who'd like to brush up on your Veteran's Day knowledge and what it's meant to Americans historically, this mini-list of facts about the holiday, helps you live in the moment.
Are you an R.N. chatting with a Veteran Patient Today?
For those nurses and therapists who treat veterans in healthcare facilities around the country, here's a little bit of Q&A meant to enrich your Veterans Day.
How does Veterans Day set itself apart from Memorial Day? The May holiday is a tribute to military troops who died, whereas this day in November is in remembrance of all active and retired military.
What is Veterans Day called in other parts of the world? It's called Remembrance Day or Armistice Day, and marks the signing of a peace agreement to end World War I. The armistice was signed on the 11th hour of the 11th day of the 11th month of 1918.
When was the first celebration of Veterans Day? The first U.S. President to proclaim Veterans Day as a holiday was Woodrow Wilson in November of 1919.
Grammar rule for Veterans Day: As an R.N. passing scores of hospital bulletin boards each day, you've no doubt noticed what an apostrophe obsessed nation we are; just so you know: it's best to drop the apostrophe on Veterans Day.
To all Patriots on American Traveler' Healthcare Team:  We Hope You Have a Nice Holiday
There's a good chance that today, in your travel nursing or therapy jobs, you reported to work business as usual. Whether you get to your well-deserved R&R now or later, we hope you take advantage of all there is to see and do in the exciting U.S. cities where your travel nursing jobs are taking place. Be sure to visit museums, monuments and parks that honor heroes and their deeds in this great country; thank a friend who served the USA, and remember that it's a happy day of remembrance the world over. Apply online or call 1-800-884-8788 to refer qualified friends to our high paying nursing jobs; it is our pleasure to help, as well, international nurses and therapists work in America's best hospitals. Take care, everyone!
Monday November 12, 2012