RNs and the Call of the Conch Shell
Why you should consider finding a position in Florida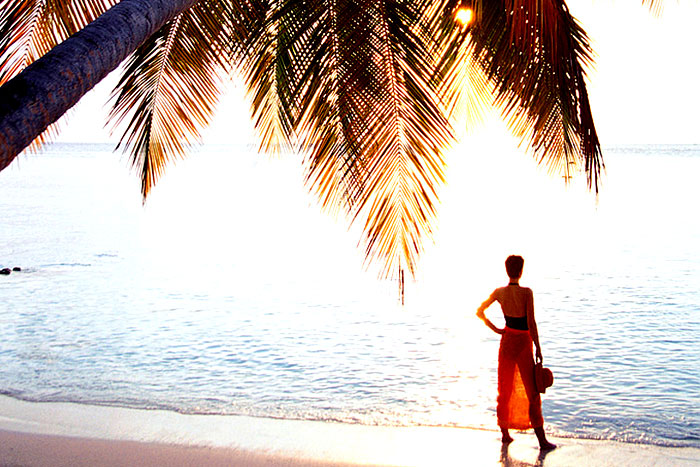 Here's a sunny daydream to entertain you as temperatures drop around the country: you, a travel nurse, are walking along miles of pristine beach. You look down and see a big, pink conch shell, holding it to your ear for that assured sound of the ocean deep inside. Now snap yourself awake and hear this: of the 620 hospitals just named by The Joint Commission (JC) as the nation's best, 18 of these healthcare employers are located in Florida. That means in addition to offering gorgeous winters, Florida travel nurse jobs give the RN a chance to work in a top performing hospital.
So what helped these 18 Florida healthcare employers make the grade? The ratings were based on a number of measures, some of them quite specific: for instance, whether the hospital provided aspirin to heart attack patients on arrival; how reliably antibiotics were offered in the hour leading up to surgery and the quality of home management plans for kids with asthma and pneumonia. 11 of the 18 hospitals chosen as among the best by the JC are found at the South end of Florida—so if you want in on the action, click on nursing jobs in Miami and Fort Lauderdale nursing jobs.
South Florida Nursing Jobs Are Oh-So-Close to the Bahamas and Jamaica
Working in Palm Beach, Broward and Brevard counties, is to experience South Florida's long string of beach-side cities; i.e. Delray, Miami Beach, West Palm, and Ft. Lauderdale; these sun-kissed towns offer arts and culture, and Port Authorities with everything from day cruises to luxury liners setting sail for weeks in the Bahamas and Caribbean. There's "close" and then there's "oh-so-close"—the later of which helps define a Florida travel nurse job. West Palm Beach is about 150 miles from Nassau. A day trip out to Key West puts you within 90 miles of Cuba! No wonder you can get a ferry boat to places like Bimini and Key West on a whim. If you're looking to spend the holidays this way, please read a helpful related blog, entitled: Travel nurse jobs in Florida and in season hiring.
Florida Travel Nurse and Therapist Jobs Are Waiting!
All daydreaming aside, Florida travel nurses are blazing new trails in healthcare by working in America's best hospitals. Being included in The Joint Commission's Top Performers is indicative of an elite healthcare staff. To become a vital part of a dynamic nursing team just like the ones that helped define The JC's 2011 report, call 1-800-884-87788 or apply online now. American Traveler also has therapy jobs in Florida for allied healthcare professionals! Get to work on your tan post-haste, by getting in touch with our recruiting team. We look forward to hearing from you!
Footnote: To read more about the Joint Commission's (JC) picks for Florida's best hospitals, R.N.s can click on these regional newspaper links: The Miami Herald and Sun Sentinel. For complete information on the JC's Top Performing hospitals, click here view it extensively
Wednesday October 17, 2012