What Does Unionization Mean for the Travel Nurse?
More and more travel nurses are finding themselves working in a hospital that has a nurses union. What does this mean for the traveling nurse?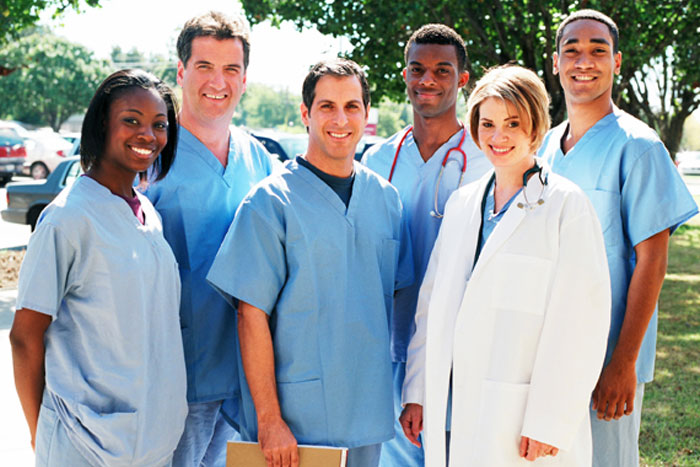 More and more travel nurses are finding themselves working in a hospital that has a nurses union. What does this mean for the traveling nurse?
First, know that this trend is gaining steam. Just this past December, three large RN unions (in California, Massachusetts and Maryland) merged to form the 150,000-member National Nurses United. Its mission? Says Deborah Burger, RN, one of three charter co-presidents of NNU:
"We are going to make sure we organize every single direct-care RN in this country. RNs and our patients deserve to have a national nurses' movement that can advocate for them."
The NNU — which is seasoned, well-organized and well-financed – has a very convincing sales pitch. Among the "pros" of unionization are more security for nurses, more clout when battling administrators, and higher pay and seniority protection for nursing jobs. Thus, many facilities are accepting a nurses union — and many traveling nurses are choosing to join a union.
To join, or not to join?
Not everyone is a fan of RN unions. The "cons" include high union dues, having to comply with their bylaws and other regulations, and having one more layer of bureaucracy between the nurse and the patients. Says Deborah Bacurin, RN, clinical resource manager at American Traveler:
"I feel that I am a professional, and there is no room there for a union."
As a company, American Traveler neither advocates nor discourages joining an RN union: The choice is completely up to each and every nurse.
If you are ever approached by a union recruiter while on assignment, or are in a permanent position, do your research before deciding. Get all the facts about the union and what they will do for you (their proven accomplishments), and then find out from your nurse manager and/or human-resources department what benefits the hospital offers without the union. Only after comparing the information can you make a well-informed decision, Bacurin advises.
On-the-job considerations
Hospitals with an RN union can and do take travel nurses for temporary assignments. These contracts supersede the union requirements, so the non-union travel nurse is protected in the job.
However, that doesn't mean it will be easy-going in such a facility. The level of hostility or acceptance from union nurses could depend on the stage of unionization in that particular hospital.
So what happens when the travel nurse feels like she is on the outside looking in?
Here are a few tips:
Befriend another traveler or two – empathetic pals are the best remedy.
Your nurse manager can be your best friend! Make it a point to get to know him or her.
Grin and bear it on the job. Save the gripe sessions for your American Traveler Recruiter; that is what we aim to do –guide you through any rough spots.
Concentrate on the patients. After all, helping them is the reason you are there.
Remember all the great travel nurse job benefits, and why you love it!
Wednesday February 03, 2010