What Does the Affordable Care Act Mean for Nurses?
US Supreme Court Rules on the Affordable Care Act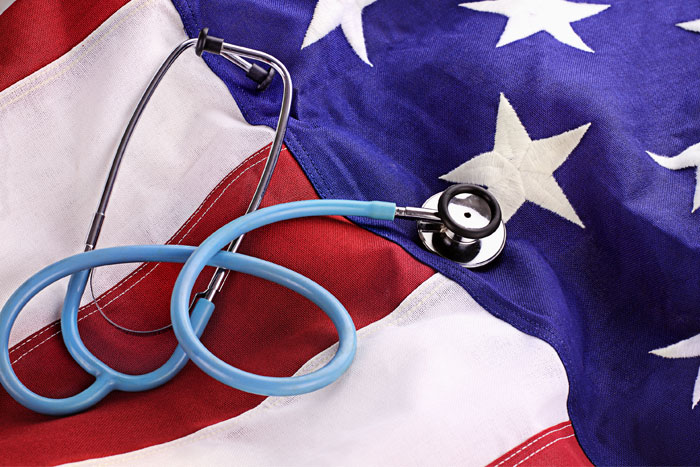 US Supreme Court Rules on the Affordable Care Act; American Nurses Association Explains How the Ruling Impacts RNs
Most political analysts don't think that the debate over the Affordable Care Act (ACA), known to some as "Obama Care", will end any time soon, but the American Nurses Association is already informing its membership of the Act's implications for the nursing profession.
By upholding most of the ACA's provisions, the US Supreme Court has helped the legislation clear a significant political hurdle, and the ANA reports that they expect one of the Act's primary goals — expanded insurance coverage for more Americans — to have a positive effect on the nursing profession.
One of the more debated aspects of the ACA is its requirement that Americans must purchase insurance or pay a penalty, starting in 2014. The Supreme Court held that the penalty was not overly burdensome and was within the rights of Congress to impose as a tax. The ultimate goal of this requirement is to provide

reasonably-priced insurance coverage for more Americans and to grow the pool of available healthcare funds. With more people insured, the medical system can focus on preventive care and ongoing treatment of chronic conditions — rather than on emergency treatment for individuals without access to medical coverage.
Consequently, nurse training and practice is expected to shift toward wellness care, including preventive care and screening. Hospitals seeking to shore up efficient care initiatives may be looking for travel nurses who specialize in case management and utilization review. Expect travel therapists to be needed as well. Travel nursing professionals with leading-edge skills in promoting overall wellness — along with preventive screening and exams — may find themselves particularly in demand in the coming years.
The ACA also expands Medicaid to cover more lower-income families and, in one of its less-debated provisions, prohibits insurers from denying coverage based on pre-existing conditions. Many healthcare providers are looking to consolidate and become bigger entities, in hopes of enjoying economies of scale and reducing costs — as service reimbursements are expected to be reduced.
Watch CBS Video on the Future of Healthcare
What does all this mean for RN's in the future?
Some industry experts forecast a "catch-up" period, in which a wave of previously uninsured individuals will enter the mainstream healthcare system. Inexperienced patients, administrators and even practitioners may struggle to look after and process people who haven't received regular medical care in years. Travel nurses may find themselves called upon to help healthcare providers handle the influx of patients.
The American Nurses Association encourages research-minded RN's to look into the work of the Center for Medicare and Medicaid Innovation, which under the ACA will support grants for programs that improve payment and care delivery for Medicare and Medicaid patients. Several nursing groups already have projects underway.The ACA also increases funding for nursing education and workforce development — which can help not only nursing students, but also experienced RN's and travel nurses who are looking to earn advanced degrees. The Act also authorizes grants to support development of specific nursing specialties; including advance practice registered nurses (APRN's) who pursue advanced degrees in geriatrics, long-term care, or chronic care management. Loan repayment programs are now in place for nurses studying pediatric mental and behavioral health.
As part of the ACA's aim of improving access to primary care, it provides forimproved reimbursement for nurse practitioners, CNM's and CNS's, as well as increased funding for nurse-led health centers and federally qualified health centers (where RN's often provide the majority of care).
Deborah Bacurin, RN
Says American Traveler's Clinical Coordinator, Deborah Bacurin, RN, "This is a great opportunity for current working nurses to continue with their education; the Health Care Act is going to open many doors for ARNP's and CNS's.  We will see them setting up as well as managing and working in nurse-led health centers. In addition, I predict an increase in home health care, case management, utilization review, and clinic care. There will continue to be a big push for preventive and wellness care for all people, which will be easier to accomplish if everyone is insured."
Want to follow The ANA updates on how the Affordable Care Act affects the nursing profession? Check here »
Friday August 03, 2012