Traveling is What I Love Says O.R. Nurse While CA Travel Nursing
Ashly P., RN (CNOR) knew one thing growing up: she wanted to travel!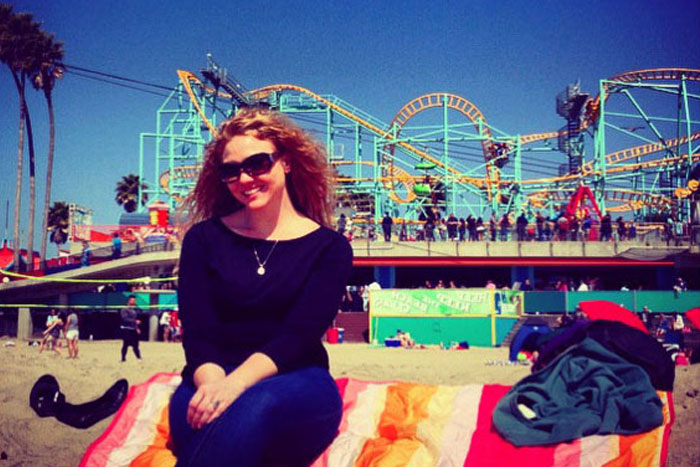 Ashly P., an OR Nurse, Sits Down with American Traveler to Talk About Where She Might Be Headed Next…
Ashly P., RN (CNOR) knew one thing growing up: she wanted to travel! At first, the goal seemed far away. Ashly wasn't earning much in her first nursing job, but all that changed when she aligned talents with American Traveler. Since then, the Arkansas native has covered a lot of ground, managing to pay off her student loan debt along the way.
"I've worked with one other travel agency and get calls from some others," Ashly admitted when she sat down with AT to talk,"but I like American Traveler because they've always offered the most money and I trust my recruiter, Karen Stegeman implicitly."
It's obvious that Ashly, a talented OR nurse, feels like she's in capable hands—otherwise she wouldn't go as seamlessly as she does, from one high paying travel nursing job to the next. Her experience in a Northern California hospital, well-known for its robotics program, was as memorable as her private housing in Mountain View, CA.
"I loved it. Every Sunday, I'd walk from my apartment to the Farmers Market," Ashly says.
So, what's next for this travel loving RN?
"I would really love to make it to the Virgin Islands for an assignment. I know island life wouldn't suit me permanently, but I would love to do it for 13 weeks! I keep up with my fellow travelers via Facebook and Instagram and I'm always jealous of those in Florida or on an island…"
Hear that, Karen Stegeman? It means you set the bar high for all of your Travelers, and while they deeply appreciate it, they also have great expectations for seeing where the nursing career path takes them next.
"I'll settle down again one day," Ashly says, "but for now, traveling is what I love."
If traveling is what YOU love, and you're a qualified health professional, call 1-800-884-8788 or apply online today to see what your next chapter is. American Traveler offers permanent jobs, too!
Find your California Dreamin' Travel Nurse job now!
Tuesday May 13, 2014