Travel Nurses Off to the Races-Get Your Kentucky Derby Info Here
Springtime in the Bluegrass state offers travel nurses the chance to witness the most exciting two minutes in sports!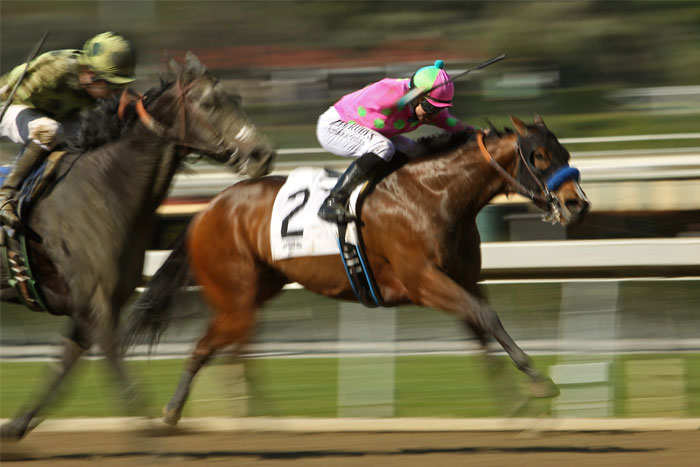 Springtime in the Bluegrass state offers travel nurses the chance to witness the most exciting two minutes in sports! On May 5 through May 7th, the 137th Annual Kentucky Derby & Oaks unfolds at the famous twin spires of Churchill Downs in Louisville. If you're an R.N. working in Ohio or Kentucky travel nurse jobs, this is a golden opportunity to enjoy gourmet food, Mint Juleps and dressing in high Derby style.
The Travel Nurse Guide to the Kentucky Derby
Get a Taste the Derby! Famous for its signature drinks and Old Kentucky Home dishes, like Burgoo stew, the Taste of the Derby (click the event link to see a photo gallery of 2010's amazing spread) is on Thursday, May 5 this year, and lets you sample food and drink prepared by world famous chefs. Travel nurses who are self-described "foodies" won't want to miss this Mellwood Arts and Entertainment Center event!
A "Ladies First" Race at the Oaks! Just before the big Kentucky Derby race, there's a Ladies First event, known as The Kentucky Oaks on Friday, May 6th; on this day, travel nurses can grab their best buds and enjoy the ultimate ladies getaway, in what has been billed as a "fillies for lilies" race. Travel nurses who follow and support breast cancer awareness won't want to miss this "Get Your Pink On Event". Because of the Horses and Hope Charity that was established as part of the Derby Oaks in 2009, you'll see plenty of gorgeous pink hats on display, with proceeds going toward the cure.
The Kentucky Derby! On May 7th, 2011 who knows how many traveling R.N.s—some from as far away as North Carolina nursing jobs and other states that are a car trip away from Kentucky—will be among the spectators cheering on the most famous horse races on earth. Past guests have included everyone from the Queen of England to Tom Cruise. Click on the Derby event link to preview a complete event line-up, photos and buy tickets now!
A Tip of the Hat to Travel Nurses at this Year's Derby and Springtime Events Nationwide!
Wherever your travel nurse lifestyle takes you this Spring, American Traveler hopes you find joy and satisfaction from the clinical experience while exploring the special delights each location holds. Call us at 1-800-884-8788 or apply online today, and start enjoying the great benefits, salaries and travel adventures we offer in all 50 U.S. States! A tip of the hat and happy Kentucky Derby to you all!
Wednesday April 27, 2011