Travel Nurses in ER Jobs Treat those with Diverse Language Skills
Cultural diversity in the cities where travel nurses thrive in Emergency Room jobs where they treat a multitude of patients, some with limited english proficiency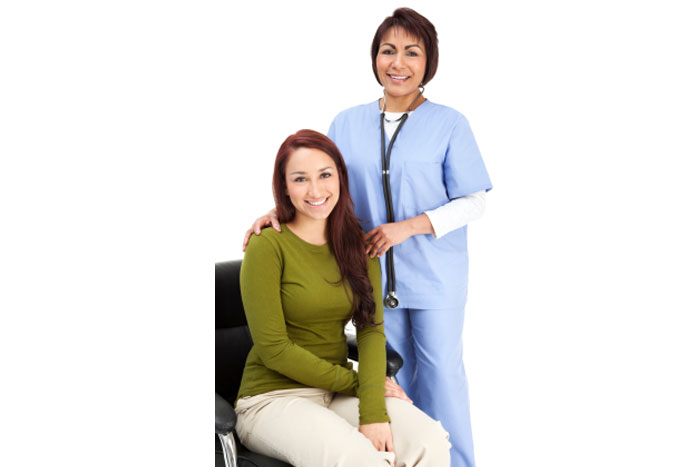 How Emergency Department Interpreters are breaking down barriers
Cultural diversity in the cities where travel nurses thrive in emergency room jobs is part and parcel to their exciting lifestyle. ER nurse jobs at American Traveler place registered nurses in travel and permanent emergency room jobs nationwide, from big urban cities to charming, small towns, so it's hardly uncommon to treat patients with (LEP) limited English proficiency.
The U.S. Census Bureau reported an estimated 48.4 million Hispanic residents in 2009, making them the nation's largest ethnic race or minority; thus, as a well-trained professional in emergency room nurse jobs, you're likely to encounter your fair share of patients who's native, and, in many cases only language is Spanish. Since much of this growth has taken place in states that attract registered nurses to great travel nursing jobs like bees to honey, those in Florida travel nursing jobs and California nursing jobs, especially, have come to rely on medical interpreters, known as ED interpreters in hospital emergency departments.
American Traveler's Clinical Coordinator Debbie Bacurin, R.N., a former Nurse Manager and veteran of emergency room jobs, says: "It can be very stressful for everyone involved when the hospital staff can't understand, nor make themselves understood to patients. What gets lost in translation are often discharge and follow-up instructions, with the result of patients returning to the ER in even worse condition. With the help of ED interpreters, doctors and nurses are able to discharge patients with the utmost confidence, sending them home or matching them with the ideal outpatient care or physician's office."
A supporting study conducted by the Annals of Emergency Medicine found that that when ED interpreters are brought on the scene from triage to discharge, patient satisfaction was 4 times the amount experienced by those LEP patients who received no translation assistance; these results were the same among doctors and ER nurses, who found interpretive services reduced staff burnout and errors.
Travel nurse jobs in the U.S. with large Hispanic populations
Interested healthcare professionals in travel nurse jobs who treat large numbers of LEP patients—especially those in emergency room jobs—should note Latino communities providing multicultural flair to nursing jobs in California, Texas nursing jobs and New Mexico nursing jobs, just to name a few.
Texas and California nursing jobs: 47% (equal to 1/5 of the states' population!)
New Mexico nursing jobs are tops for practicing your Spanish: 47% Hispanic population in 2009.
States following New Mexico in highest Hispanic populations: Arizona (31%), Nevada (26 %), Florida (22 %) and Colorado (20%).
There are 21 states in the U.S. in which Hispanics are the largest minority group: Arizona, California, Colorado, Connecticut, Florida, Idaho, Iowa, Kansas, Massachusetts, Nebraska, Nevada, New Hampshire, New Jersey, New Mexico, Oregon, Rhode Island, Texas, Utah, Vermont, Washington and Wyoming.
No two ways about it, when travel nurses of every specialty take the time to find out what interpretive services are offered, the better off everyone will be. Get on board with this philosophy and apply online today—exciting emergency room jobs and more are just around the corner!
Thursday September 09, 2010