A Travel Nurse Lifestyle that Lets You Horse Around ...
American Traveler had the pleasure of speaking with a new member of our travel nursing staff, Cindy B, R.N. who shared details about her first job in Kansas City, Missouri.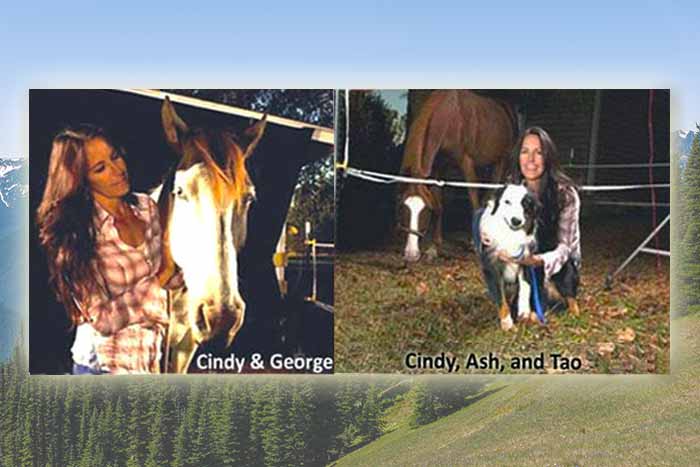 Meet Cindy B., RN, and Her Pets
American Traveler had the pleasure of checking in with a new member of our travel nursing staff, Cindy B., R.N. who shared some of the details of her first travel nurse job in Kansas City, Missouri. We talked with Cindy on the eve of her birthday. She was full of excitement for the road trip planned the following morning, departing from North Carolina en route to the heart of the Midwest. As the mother of three grown children, Cindy decided it was the right time to change up her 16-year background as a permanent staff telemetry/med surg nurse by accepting a travel nurse job in America's heartland.
While the truck she drives may not be anything that unusual for a R.N. moving to Kansas City, one standout detail is the 17ft. long trailer attached. It accommodates her longstanding and beloved pets, George and Ash; these are Cindy's horses, and during the car trip to Missouri they'll be staying in farms sprinkled throughout various states—places Cindy found through an online network called Horse Motel. When they arrive in Kansas City, Cindy will take up residence in a townhome, compliments of American Traveler's private housing arrangement. George and Ash will live in a stable close by, on hand for Cindy to ride in her time off from the hospital.
How did she work out a travel nurse assignment that suits the whole family?
While admitting to being an adventurous and take-charge person, Cindy credits her consultant, Jennie Rayner with convincing her how rewarding and fun the travel nurse lifestyle can be; in fact, at the end of Cindy's nursing job in the Show Me State she hopes to go further west in her travel nurse pursuits, exploring Utah travel nurse jobs. With her bright smile and self-admitted "hippie cowgirl" approach to things, Cindy should be a wonderful addition to that landscape, and we're looking forward to hearing how she fares in the Midwest too!
Are you on the fence about leaving your permanent R.N. or therapist job in favor of the travel nurse lifestyle? We look forward to hearing more stories like Cindy's: about skilled R.N.s adding their talents to hospitals, clinics, out-patient centers and home health jobs across America—sharing their positive attitude along the way. It should be as Cindy says: "not so much about leading your life, but letting your life lead you—to see where you can go!" Call 1-800-884-8788 or apply online today to start your own travel nurse adventure!
Learn more about a travel nurse lifestyle – What's a travel nurse
Wednesday November 30, 2011