Travel Nurse Jobs are Tickets to Mini Vacations on the East Coast
Travel nurse jobs available in all 50 U.S. states make a fine medium for touring the country in high style!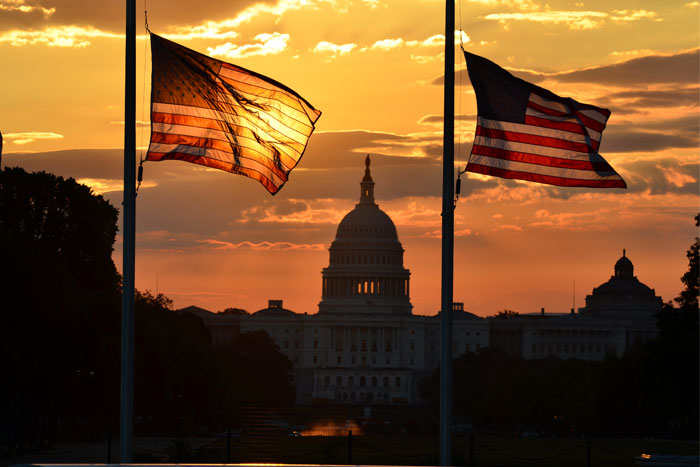 It will be Time Well Spent During Days Off!
Find out What's Happening Next Door to Your East Coast Travel Nursing Jobs
Travel nurse jobs available in all 50 U.S. states make a fine medium for touring the country in high style. Chances are your free private housing, a part of the travel nurse benefits package and close to the job site, is also in the respective backyard of America's top tourist destinations. With your penchant for travel in mind, our team at American Traveler has put together the ultimate resource for our vacation lovers working on the Eastern seaboard this winter—so get out your travel nursing calendar and jot down these dates!
Travel Nursing in D.C. a Capitol Idea!
Washington DC travel nurse jobs are a bundle of fun in the wintertime! Take for instance, the John F. Kennedy Center for the Performing Arts, offering an array of cultural events this January—the Washington DC calendar offers quintets, guitars and drama at the National Archives too. Plan the whole of January and your Valentine's Day in the capitol city by clicking on this DC events link.
Star-Filled Nights—on Stage that is—are Close to New Jersey Nursing Jobs
When it comes to New Jersey's concert and performing arts scene this February, the list reads like roll-call on Oscar Night; travel nurses enjoying N.J. residence can check out the New Jersey Performing Arts calendar ; find special events and festivals.
Travel nurses are encouraged to visit New Jersey's official visitor website or download a free New Jersey guidebook and map of everything the Garden State has to offer, from its pastoral beauty (a real camper's delight!) to black-tie events.
Massachusetts Nursing Jobs a Breath Away from the Ultimate Winter Getaway
The official vacation website, jammed packed with things to do in Massachusetts, says it all with their slogan: "It's all here." The state lets you design your own mini-vacation, with potential for a romantic, fun, family style, historical or expedition-style getaway. When your Massachusetts nursing jobs coincide with winter in the Common Wealth State, you open the door to January and February events that warm the heart and charm the senses—just click on things to do in Massachusetts and find categorized monthly events.
Going Places in 2011? American Traveler Staffs Travel Nurses Exactly Where They Want to Be
If you haven't done so already, get in touch with your inner-traveler by calling toll-free 800-884-8788 or apply online . Our nursing career resource center is buzzing with tips that let you make the most of your days as a healthcare professional—working in as many as four different travel nurse jobs per year! Revel in your east coast travel nursing job by discovering its broad spectrum of gems—from enjoying sweeping farmland, quaint hotels and antiquing—to relaxing in a day spa after a day of shoe shopping.
We hope you enjoy everything in store for the New Year!
Tuesday January 18, 2011