Road Trip: ICU Nurse Embarks on First Travel Nurse Job in Alaska
ICU RN embarks on a first travel nurse job in Alaska and has a blast!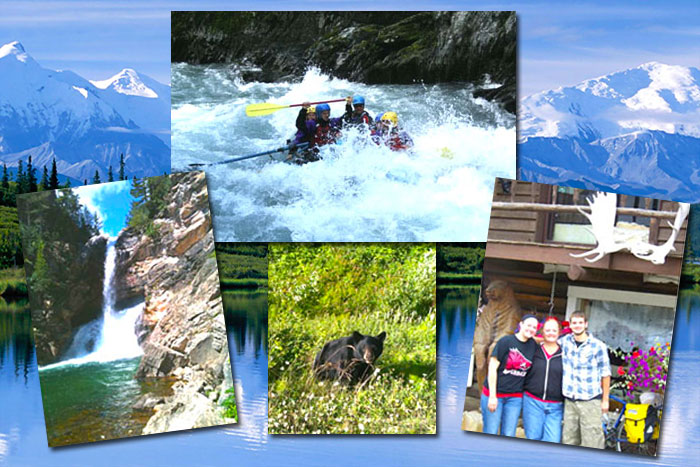 ICU jobs are going places. Just ask Pamela Jo, an R.N. who joined American Traveler this month to embark on a travel nursing job in Alaska. A true adventurer, Pamela Jo set off for her first ever travel nurse job in her car, enjoying a scenic road trip that took her from her old home in Alma, Arkansas, through Canada, and eventually to Anchorage where her new Alaska travel nurse job has commenced. What might the best thing about this journey be? Pamela Jo was able to share it with her kids, who joined her on the road trip and helped her get settled in housing close to her ICU job at the hospital Learn more about free private housing by clicking on travel nurse job benefits.
This R.N. and her family report that the scenery in and around Alaska is "the most beautiful thing ever!"
From the looks of Pamela Jo's photo album, it seems the trio is creating memories they won't soon forget—which is why, in a month or two, we're looking forward to sitting this travel nurse down for an interview about life and work in Alaska; it's a subject we loved hearing about when we interviewed another member of our R.N. team, stationed in Juneau last summer. Interested nurses can read about this Endoscopy R.N.'s penchant for all things Alaskan, by clicking on Adventures in the Pacific Northwest.
American Traveler is Your Link to an Exciting Future
Consultants and the rest of VIP customer care at American Traveler are behind our nurses and therapists 100%, ensuring a seamless transition into the travel nurse lifestyle. If you're contemplating an adventure that blends work in America's best hospitals with travel on the side, call or apply online today. Free private housing comes with every travel nurse job, along with a competitive salary and benefits package. Whet your appetite for both travel and nursing jobs by clicking on the best nursing jobs in 2012 and travel nurse housing tips. You never know…your story might be the next one we tell!
Thursday September 06, 2012