RNs See Immunology Advances Get Better Results in Cancer Patients
RNs see immunology improvements lead to better clinical outcomes for cancer patients.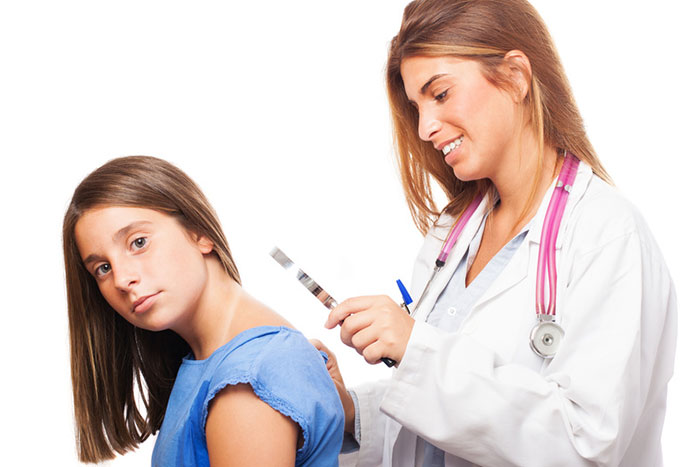 Patients, their families and the RNs treating them will be heartened to know that melanoma patients are living longer after their diagnoses, thanks to new medications that prompt the body's own immune system to attack the cancer. Ipilimumab (Yervoy) is being prescribed for advanced malignant melanoma and can increase average survival from 6 months to 10 when combined with standard treatment. Nurses who work in every specialty are excited to see the positive effects of immunology drugs as they enter the market; however, they know they must learn to help patients mitigate some harsh side effects along the way.
As RNs who work with skin cancer patients may already know, **melanoma is in the top 5 most common cancers in the United States. There were over 75,000 new cases in 2013 and, currently, almost 1 million live with the disease now**.  Although melanoma is a small percentage of skin cancers overall, it does represent the majority of skin cancer deaths—and that's why one of the most active areas in oncology research is melanoma. Targeting the patient's immune system rather than the tumor was the "Breakthrough of the Year" title from Science Magazine late last year.
Drugs like Ipilimumab (Yervoy) have helped patient survival rates climb **from 10% after the melanoma diagnoses to 74%; great news, but a challenge for registered nurses helping patients safely respond to this groundbreaking therapy. The exciting result is seeing some of these patients live as long as 2 years after being diagnosed with advanced melanoma. The new drug is being evaluated for **30 types of cancer, so all RNs working with this cutting edge therapy should learn as much as they can.
RNs Managing Patient Side Effects from Immunotherapy Need to Know This
**Treatment interruption and early administration of corticosteroids are essential for management of immunotherapies. Some of the adverse reactions that immunotherapies may bring about in patients are:
Enterocolitis
Hepatitis
Dermatitis
Endocrinopathies
Grade 3 or 4 toxicity after several weeks of therapy for 10% to 15% of patients
Interested RNs can consult the American Society of Clinical Oncology (ASCO 2014) to read more about patients receiving immunotherapy drugs for treatment of their melanoma. The basics of immunology and the different types of therapy categorized as such are available at the American Cancer Society.
American Traveler Staffing Professionals Place RNs in Award Winning Hospitals for Cancer Treatment 
Are you an RN interested in travel nursing jobs that align your clinical skills with the best healthcare employers in the USA? American Traveler is affiliated with hospitals that top "best of" lists in U.S. News & World Report. Members of our nursing team relish the opportunity to travel in all 50 U.S. states, as well as walk the floors of teaching hospitals, award winning rehab facilities, skilled nursing centers and outpatient clinics that are working with the hottest trends in healthcare. Call 1-800-884-8788 or apply online today to be a part of this, and well on your way to helping cancer patients—all patients—have better clinical outcomes.
**Facts and information for this blog post were taken from a New York Times article on longer survival rates with immunotherapy and Oncology Nursing News.
Tuesday July 22, 2014