Former American Traveler RN Works at Africa Mercy Ship
Registered Nurse takes on a new challenge as a travel nurse at Africa Mercy ship to help those in need.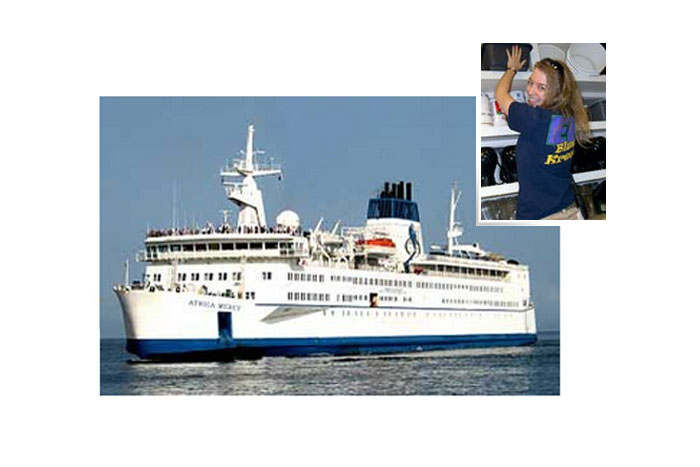 Laura C. , R.N., former American Traveler nurse, checks in from her African Mercy Ship
Past and present team members whose love of travel is as strong as their desire to heal patients inspire us at American Traveler. Laura C. , R.N. is just the sort of registered nurse we're talking about; one of our favorite travel nurses, Laura still keeps in touch. She sent our Senior Consultant Kristin Z. a letter chock full of interesting details on what she's been up to, working on Mercy Ships in Africa! Laura's fellow travel nurses are welcome at her blog, Nursing Adventures In Faith.
Kristin and the rest of us are eager for Laura to resume her travel nurse career this September. We first met Laura when she was hungry to work "just one!" travel nurse job before her Africa trip. Kristin admired Laura's patience and positive attitude—that, coupled with 4 years experience in the ER, landed her a wonderful travel nurse assignment in Texas—a place she was reserved about at first, but ultimately fell in love with as a great first travel experience—one that lead to amazing friendships.
The Texas hospital rated Laura, all excellent, in her evaluation; they didn't want to see her go. They must agree with our Consultant Kristin Z. , who describes Laura C. as "truly, of the most positive travelers I've ever worked with."
Of Kristin, Laura is equally complimentary, thankful for her support. "You are my recruiter and my friend," she said, adding how grateful she is to travel nursing for being so "open, allowing and encouraging" of foreign adventures. Laura has graciously offered to send some more Mercy Ship nurses Kristin's way!
Africa Mercy Ship
In the meantime check out these valuable travel nursing career tips on:
And, don't be shy about asking us a question for guidance in landing the ultimate travel nursing job!
Wednesday July 21, 2010