For Registered Nurses Concerned About Medicare
Medicare has long been one of the most beloved federal programs in the U.S since it's founding in 1965.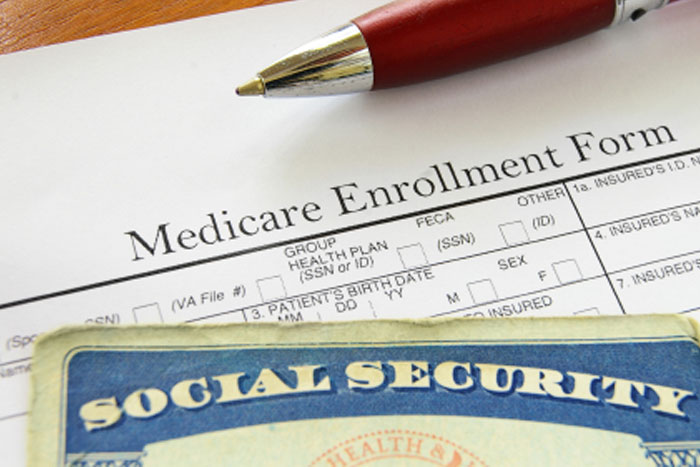 Healthcare Initiatives and Talking Points in the Face of Cuts
Since its creation in 1965, Medicare has long been one of the most beloved federal programs in the U.S. Now that program benefits are on the table for deep cuts, healthcare professionals and the patients they care for are optimistic that the Obama Administration and Congress can achieve small cuts to Medicare—just 2% across the board. Current healthcare reform proposes $500 billion in Medicare savings by exempting older patients from cuts, and relying on the lobbying and advertising clout of healthcare employers.  Endeavors such as these have led to Medicare Advantage plans that offer, in some states, programs like "Silver Sneakers" that encourage seniors to use the YMCA gym, free of cost.
Other Medicare Friendly Advice to Pass on to Patients
For registered nurses specializing in geriatrics, or for those who work in skilled nursing facilities, the state of Medicare seems fragile; with 81 million seniors expected to enroll by 2030, healthcare initiatives are becoming more popular. According to the CDC, heart disease and stroke, costs the United States $312.6 billion each year in health care services, medications and lost productivity.
In the lifestyles of those who strive for healthy careers, eating nutritiously and exercising daily is a free prescription that can stop the onset of costly health problems before they start.  Learning to cook with more healthful ingredients, i.e. the "5 a day" (servings) rule of fruits and vegetables touted by the National Cancer Institute is the reason every American ought to consider preparing healthy recipes; the cost benefits, both financial and mental are well worth it!
An RN's Talking Points on Ways to Save Medicare
These are just some of the ways healthcare reform may save Medicare for your patients. Read through the list and see where you stand on making cuts.
Require drug companies to offer discounts to low income patients
Raise the eligibility age for Medicare from 65 to 67
Ask wealthy Americans to pay a little more for healthcare prescriptions and coverage
Eliminate waste, fraud, improper payments and abuse of Medicare
Charge enough for medical services that patients carefully consider lifestyle, treatments and options, ultimately leading to better choices in healthcare
American Traveler and High Quality of Care: an Enduring Standard 
We provide nursing jobs in healthcare facilities that offer patients everything that defines the heart and soul of Medicare: healthcare that is universally available, affordable and of the highest quality. Come be a part of our legacy by joining the visionaries who continue to prosper in high-paying, recession proof healthcare jobs in all 50 U.S. States! Call 1-800-884-8788 or apply online. Make a difference in the lives of current and future Medicare patients, which will affect, one day, each of us. Nurses and therapists with opinions on this sensitive subject are encouraged to leave a comment and join the conversation!
**The USA Today article, 5 ways to squeeze Medicare was used in the research for this blog, as well as  a CDC article about National Heart Month and the National Cancer Institute .
Tuesday March 19, 2013