Physical Therapy Month - Helping Families Fight Obesity
Physical therapy month is dedicated to helping families fight obesity through physical activity.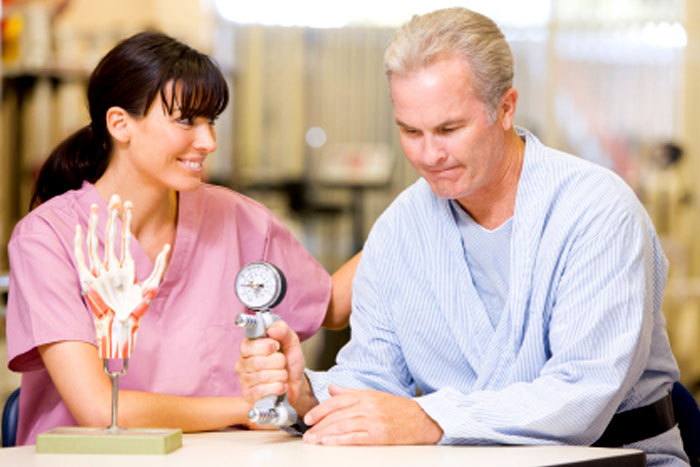 "Smart Moves for Families"
In 2010, physical therapy month was dedicated to helping families fight obesity through physical activity. For the entire month of October, physical therapists around the country are encouraged to initiate dialogue with parents and families over the role physical activity and healthy choices play in circumventing the consequences of obesity.
"Children and adults who participate in sustained daily physical activity and follow a balanced diet enjoy improved cardiovascular fitness, greater bone mass and strength, and are better able to manage their weight ― all of which help prevent the onset of obesity and type 2 diabetes," said sports certified physical therapist Teresa Schuemann, PT, SCS with the APTA.
Schuemann and her colleagues at the American Physical Therapy Association are suggesting to physical therapists that they emphasize to parents the importance of being positive role models for health in the family, making it easier for children to adopt healthy lifestyles.  Physical activity must be made a priority, she said, as a means of preventing the loss of physical function and independence as children mature.
Click here for Physical Therapy Jobs working with children, adults and the elderly.
Once rare in American children, Type 2 diabetes accounts for eight to 45 percent of newly diagnosed diabetes cases. The number of children developing high blood pressure and high cholesterol as a result of obesity has increased at alarming rates, along with asthma, liver disease and sleep apnea in overweight children.
Almost 20 percent of children ages 6 to 11 are overweight, and roughly 18 percent of those ages 12 to 19 suffer from obesity, according to statistics reported by health information website MedTV.
Adults and children alike face the challenge of incorporating physical activity into everyday life, said Schuemann, and physical therapists can help change what is currently being described as an "Obesity Epidemic" among American families.
Learn more about a Physical Therapy Career with American Traveler and how to travel the country to help even more American families stay healthy and active.
Monday October 11, 2010