National Nurses Week Encompasses More than Just Thanking RNs
Registered nurses are being celebrated for the dynamic range of responsibilities they execute so well.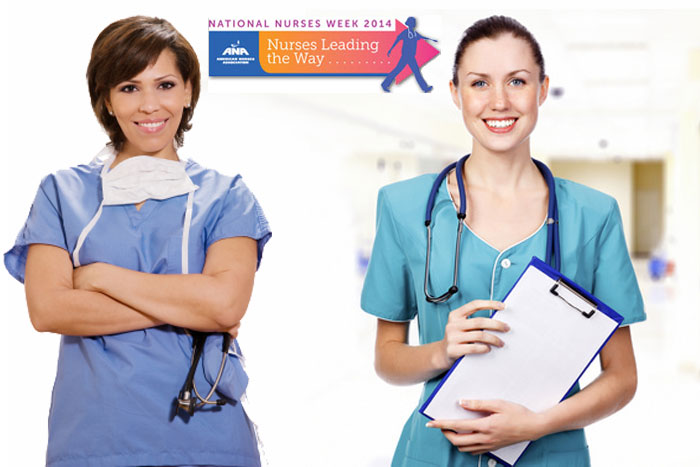 It's also about Appreciating What They Do in a Rapidly Evolving Healthcare System
This week, registered nurses are being celebrated for the dynamic range of responsibilities they execute so well: from ensuring smooth and seamless patient care, to getting supplies ready for every medical procedure under the sun, to EHR implementation (electronic health records), a new technology for many of the nation's millions of RNs.
Nurses, while on the front-lines of patient care, also work behind the scenes as critical users of EHRs; their evolving duties in a 21st century medical landscape require special leadership qualities that are recognized around the world on International Nurses Day (May 12) and all week through, May 6 through the 12th in the United States.
The theme chosen for this year's National Nurses Week, "Transforming Healthcare Through Nursing Leadership" lives up to its name on the ANA website, where RNs can register for a free webinar that explores the evolving nature of healthcare, and educates nurses on how to step out of their comfort zones and meet the needs of thousands of new patients, as a result of healthcare reform and changes to Medicare.
INNOVATION AND CREATIVITY ARE REQUIRED TO RISE TO NEW CHALLENGES IN NURSING, such as: (1)anticipating the next step in a clinical procedure, so that the RN works seamlessly with his or her healthcare team (2) ensuring all the necessary supplies are readily available during treatment (3) planning in advance for patients' ongoing needs, so they are discharged from the hospital or clinic visit with everything they need for a successful outcome.
Some of the Important Tasks RNs Do Behind the Scenes
National Nurses Week is a chance to explore subtle facets to healthcare that fall to nurses for implementation. Here's a look at some of the understated, yet incredibly important tasks registered nurses do in hospitals and clinics everyday:
Order supplies and medications for their clinic
Write patient instructions that family members can understand for a successful recovery when said patient is discharged from care
Prepare medications to be administered
Review medical records to be sure patients don't miss an important preventative health screening
Document and track all of the patient's healthcare information in their EHR, which, in most healthcare facilities, nurses are the primary users
Understanding and mastering new technologies in healthcare is not something today's contemporary RNs can back away from; the ways in which they meet these unique challenges are to be applauded and celebrated year round. They step up, they educate themselves, and they help teach others on the nursing career path.
This National Nurses Week, Let Your Story Be Known! Share it with American Traveler Staffing Professionals
If you have a nursing colleague, or you, personally, have enhanced communication with your patients and healthcare employer, this is the ideal week to share those magic moments on the nursing career path. American Traveler looks forward to featuring your inspiring stories in future blogs. Our staffing professionals would like to thank our nation's nurses for everything they do for their patients, from big to small—from making patients more comfortable in their beds to mastering EHR implementation. This is an incredible time of innovation and transformation in our healthcare system, and we look forward to being part of your journey when you call 1-800-884-8788 or apply online for high paying nursing jobs.
Happy National Nurses Week, everyone!
Saturday May 03, 2014