List of Documents for Travel Nurse Jobs
An essential part of being prepared for a travel nurse job is having all the necessary documents ready to go.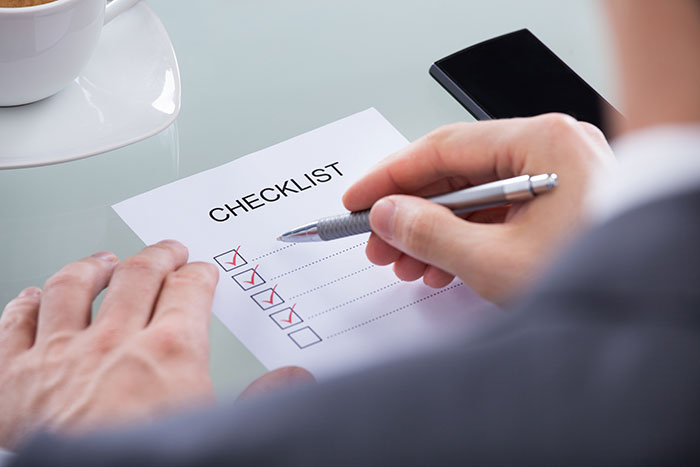 As the saying goes, "Luck is what happens when preparation meets opportunity."We couldn't agree more. Individuals who are selected for highly competitive travel nursing jobs and travel therapist jobs may consider themselves "lucky", but many of them have improved their chances by being well prepared. And an essential part of being prepared is having all the necessary documents ready to go.
Says Mary Kay Hull, Vice President of Recruiting at American Traveler, " Medical facilities often need to fill travel positions quickly. Sometimes they can't commit to a travel nurse or travel therapist candidate — no matter how well qualified — if a mandatory piece of paperwork is missing or delayed. We do everything we can to make sure this doesn't happen, by giving our travelers as much information in advance as possible. "
Many of our travel nurses, especially the first-timers, want to know what documents they need to provide for a travel nurse job. Depending on your specialty and the facility, it's likely that some additional documentation will be required. Not to worry, you'll be notified of what's due when you're a little further along in the hiring process. But you can still prepare ahead-of-time with this list of basic requirements:
Copies of all active professional licenses for those states that are not yet paperless — a reminder: please don't send originals, photocopies of your licenses — front and back — are all that is needed. Find a list of state nursing boards.
Titre results with lab values for the following:

Rubeola
Rubella
Varicella
Hep C, Hep B and Mumps titres may also be required, so if you have had any of these drawn, send in your results. If not, be ready to have them drawn as soon as you are notified that they are required.

Documentation of an annual seasonal influenza vaccination (If you don't have your immunizations or can't find the documentation, your travel therapy company should be able to help you arrange for them.)
Documentation including implantation date, read date and mm of your last two or three PPD's
All travel nurses are required to have a BCLS card issued by the American Heart Association. Other certifications such as ACLS and PALS will be required as determined by your specialty. (Telemetry nurses will need ACLS.) All certifications should be signed and issued by the AHA.
A Physician Statement completed within 12 months prior to your start date. If you have an upcoming doctor's appointment, bring the physician statement form with you, even if you have not yet secured a position. It's much easier to get a signature during the visit than after wards.
Respirator Fit Test. Whenever you have a respirator fit test, request a copy of the results for your records; you will need it.
Legible (color preferred) copy of your driver's license
An up-to-date resume is a nice supplement, but but isn't required once you apply for travel nurse jobs and complete your online profile. You'll also want to gather contact information for your job references. Don't forget to copy the front and back of all two-sided documents.
Just print out the forms you need here: travel nursing documentation. You can complete and fax or email any travel nurse job forms to your travel nursing or travel therapy job consultant at American Traveler's secure fax or email address:
Our website provides access to travel nurse housing forms, employment and medical forms — as well as our payroll and insurance forms.
You probably have a lot of the required paperwork already. Now it's just a question of getting it organized and up-to-date. It may seem like a bit of extra business, but consider digitizing some of your important paper documents. (Of course, you'll want to keep originals as backup.) However, it can really speed things up when you can email your paperwork directly to the person who needs it, instead of relying on fax machines or the postal service. If you don't have the technology to digitize your docs at home, the local FedEx/Kinkos or UPS Store can help.
For some travel nurses and therapists, the most time-consuming element of the whole paperwork round-up is the licensure process. In some states the process can take eight weeks or more. So if you're pretty sure you're interested in, for example, California travel nursing, it's a good idea to start the California licensure process well in advance. American Traveler can help with securing licensure and licensure reimbursement for working travelers.
American Traveler consultants always review the necessary paperwork with our travelers — whether seasoned travel nurses or first-timers — to ensure they will be ready to get the job. We also like to remind everyone to keep their profile and their skills check lists up-to-date. Every assignment can increase your skill set and make you a more valuable hire. Once you're selected for that ideal travel therapy or travel nurse job, you'll soon be filling out the most rewarding paperwork of all: the payroll forms!
American Traveler staffs over 75% of the USA's best hospitals, and is a leading travel nursing jobs and therapist staffing firm with opportunities for graduates, seasoned professionals and mid-career caregivers. To learn more about nurse job opportunities, call 800-884-8788 today.
Thursday January 27, 2011