Infographics: Phone Interview Tips for Travel Nurses
New and seasoned travel RNs and other healthcare professionals will love this infographic with key tips for mastering your next travel nurse job phone interview.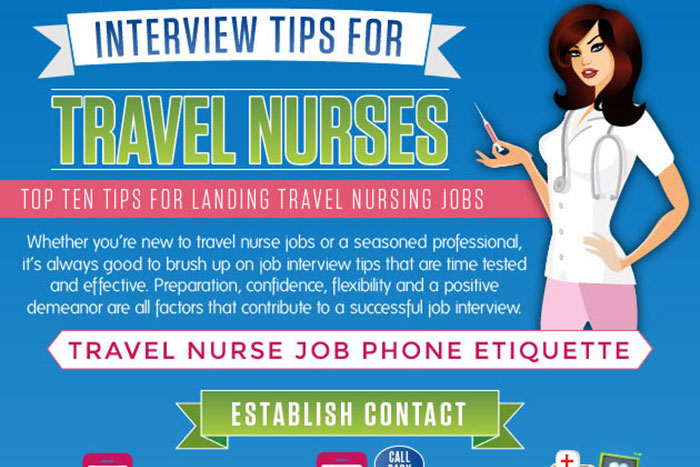 New and seasoned travel nurses will love this infographic with key preparation tips to master travel nurse job's phone interview questions. This infographic will help nurses brush up on phone nursing job interview tips that are effective to help with confidence, flexibility, and a positive demeanor during the phone interview process.
In addition to the 10 nursing interview tips, the infographic explains:
First and foremost, keep your cell phone by your side at all times and answer it every time it rings.
Should you miss the initial travel nurse job call, then call back immediately and leave a message expressing your sincere interest in the specific travel nurse job that you have been submitted for by your agency.
If you're asked to call the hospital by your consultant, do so right away. The first qualified candidate to make the connection will most likely be considered for the travel nursing job.
You can see the full infographic by clicking on the image below or by clicking here. Enjoy!
Wednesday March 26, 2014