In Honor of Labor Day Thank an RN and Celebrate a Nursing Career
As Labor Day, the first Monday in September, approaches America will celebrate the economic and social contribution of its workers.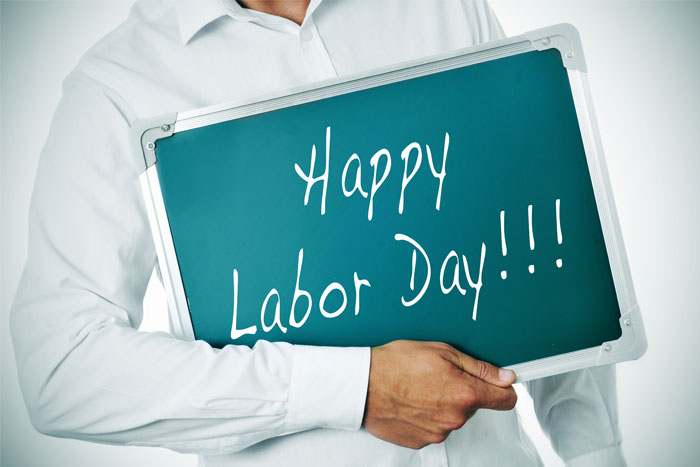 As Labor Day, the first Monday in September rolls around, America will celebrate the economic and social contribution of its workers. Why not start with registered nurses, many of whom will report to work during this holiday. While it is true that RNs work in one of the most rewarding and exciting professions, a nursing career does require long hours, overtime, and holiday shifts. Still and all, RNs from coast to coast will enjoy celebrating this important holiday with patients and colleagues.
In honor of Labor Day, consider these reasons to thank a nurse, as well as celebrate his or her positive impact on healthcare.
Thank an RN for Comforting and Healing Even the Most Difficult Patients. Nurses set the tone for a patient's overall experience. More often than not, a nurse is the first healthcare professional to interact with a patient. Emotions are running high, sometimes the patient is in a lot of pain, and it's the nurse's job to soothe them into a speedy recovery.  Celebrate this challenge in nursing because:  RNs go home every day knowing they gave someone the gift of a lifetime: healing and hope.  Does it get any better than that?
Thank an RN for Wearing So many Hats. Healthcare reform is changing the way patients are treated; people are living longer, and more than ever are seeking care. Baby Boomers are getting on in their retirements, and requiring more services—it's a lot to add to the nurse's plate, but they are adapting well.Celebrate evolving nursing careers because:  RNs are seeing innovative and higher paying nursing jobs, like Nursing Informatics and case management jobs that are driving up nursing salaries into the high six-figures.
Thank an R.N. for persevering in such a competitive field:  There may be a nursing shortage, but that doesn't stop the biggest sector of the healthcare force—nurses—from having to work especially hard toward advanced clinical degrees and ongoing education requirements. Celebrate because nursing careers pay off! What better time than Labor Day to remind R.N.s of the statistics coming from the U.S. Department of Labor; over 2.5 million R.N.s are working now, with a 70% growth rate projected until 2020. Nurses will always be in high demand and are enjoying their distinction as the fastest growing occupation in America!
Labor Day Is the End of Summer. Where Will You Take Your Travel Nursing Career this Fall?  
American Traveler wishes to thank nurses and all healthcare professionals working so hard across the country. We pride ourselves on offering the hallmarks of excellent working conditions, similar to the ones Union organizers strove for on America's first Labor Day: flexible schedules, high pay and generous benefits package that provide for well compensated and healthy lifestyles. Travel nursing careers are cooling off at the end of summer, begging the question: where will R.N.s go to live and love life next? Call 1-800-884-8788 or apply online, and our consultants will find the perfect travel nurse assignment for your Fall, and Winter too. Happy Labor Day everyone!
**Employment statistics in this post came from the United States Department of Labor
Thursday August 29, 2013