Get Your Travel Nursing Paperwork in Order Easier with Phone Apps
Expedite your healthcare travel career by having the necessary documentation ready to go. Get tips on using smart phone apps to help with the process.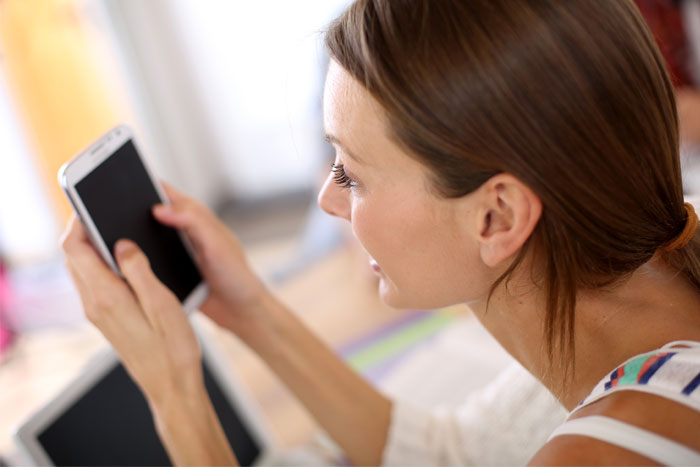 Healthcare professionals interested in traveling extensively, working in R.N. jobs available in all 50 U.S. States, need to have their travel nursing documentation in perfect order, i.e., driver's license, social security card, CERTS, professional licenses and more. These must be sent to your recruiter for processing; then, the next phase can begin—accepting an employment offer for a travel nursing career! However, living in a technical age makes the documents gathering task super easy, so no need to fret. Check out these tips about phone apps to get started.
The Camscanner or Geniusscan for iPhones and Androids makes images of scanned documents clear and sharp that your future healthcare employer will accept them without any issues—whereas hazy photos from your smartphone will be rejected by most hospitals. Knowing what a welcome convenience the Camscanner is, American Traveler reviewed the versions for Androids and iPhones, and found that they work quite well converting pictures to PDFs, sorting, sharing, etc. The best news of all is that almost all of the ones listed here are free!
These Apps Come Hospital Recommended!
View appadvice.com to learn the distinctions between the different kinds of scanner apps offered. Already have in mind what you want? Great! Links to all the apps are provided in this handy list:
Documents that Future Healthcare Employers Require of R.N.s
As a registered nurse, please be advised that you will need to provide the following in order to begin working. To get a complete overview of what your future healthcare employer wants, please click this state nursing boards link and don't forget to scan front to back when necessary.
Titre results with lab values for Rubeola, Rubella, Varicella, Hep C, Hep B and Mumps
Documentation of annual flu shot
Documentation including lot # and expiration date, implantation date, read date and mm of your last two or three PPD's
BCLS card issued by the American Heart Association (AHA); other nursing certifications such as ACLS are required for all nursing specialties, including Med-Surg nursing. The ACLS certification must be signed by the AHA; the same is true for the PALS certification for pediatric nurses and ACLS for telemetry R.N.s.
A Physician Statement completed within 12 months prior to your start date. Bring a physician statement form with you even if you don't have the nursing job yet, or if your doctor's appointment is pending.
The results of an up-to-date Respirator Fit Test that many health facilities require annually.
A clear, legible, and preferably "color copy" of your driver's license
The Ultimate Nursing Job is all yours With Proper Planning
Now is the best time to begin readying your application materials for exciting winter travel nurse openings in your preferred destinations. American Traveler has opportunities in cities that span all 50 U.S. states. The warm and beach side opportunities started getting snapped up in October, so if you want to plan your snow escape, contact an American Traveler recruiter today. Free private housing is part of a generous benefits package, with high pay and other perks available from coast to coast. Call 800-884-8788 or apply online to learn more now!
Wednesday November 13, 2013