ER Nursing Jobs get a Second Life: A Virtual Reality Training
Virtual Reality training may become a part of the ER nurse requirements in the future.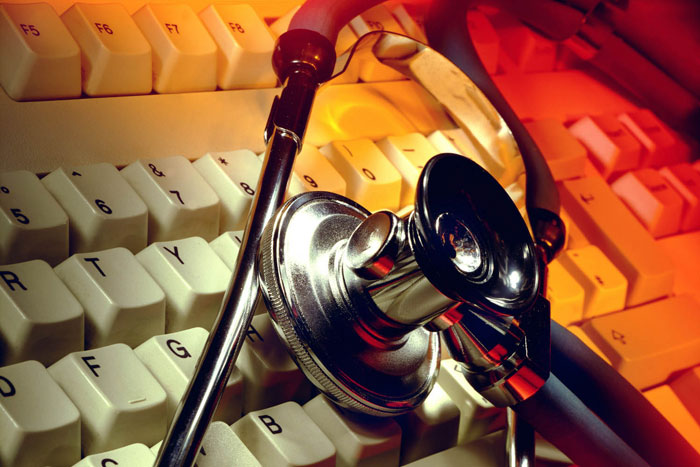 Right now the term "avatar" conjures up an image of James Cameron's major motion picture. We're asking you to shift gears and picture an avatar of another type—an ER nurse in crisp blue hospital scrubs, beating a path to triage where inclement weather and flu outbreak are creating a real pressure cooker—one that demands quick, prudent decision making on the part of ER nurses and doctors alike.
For healthcare professionals working in ER nursing jobs this could be an ordinary day—or it could be a virtual training session that takes place on a computer. With a new millennium now well underway, hospitals are taking advantage of high tech software called "Second Life", an online community computer program where participants create their own avatars and manipulate them using headsets, the keyboard and computer mouse. Training sessions mean you work inside virtual clinics and participate in their training drills. The possibilities are endless and the cost, surprisingly low. In fact, the software garnered the interest of Stanford and the University of Michigan, where medical training and education in the virtual world drove two very well-attended workshops.
Why is the medical community so excited? Because costs in training hospital staff used to cost tens of thousands, employing real flesh and blood actors or computerized mannequins. Second Life, the computer program from Linden Lab, costs just $1,000 with an optional monthly fee of three hundred dollars for administrative support; this translates into excellent news for the medical community because when hospitals save money in operations, they can turn around and invest that surplus into hiring more staff—a surefire way for a #1 nurse staffing agency to make a positive cycle come full circle.
When a leading travel nurse company helps staff a hospital, the result is a lower nurse/patient ratio and improved patient satisfaction; however, the real win-win in terms of travel nurses and their brave new world of virtual reality training, is the chance to work in top-ranking hospitals and experience the stuff science fiction is made of.
For a sneak peek at how Second Life works, see video with live demo of the software in use.
Here are the nuts and bolts of the program and what it can do:
Your avatar—a cartoon rendering of you—can walk through hallways, up and down stairs and through doorways, via your key strokes or clicks. You can make your avatar talk by typing (your words appear in a pop-up text box)—or by speaking into a microphone. When you train with your colleagues, headsets will allow you to hear each other, as well as register ambient noises from a virtual scene that looks so real, you'll hardly realize it's a 3 hour-long training session.
Our virtual world will teach or perfect these ER nurse job skills:
creating a triage system
assessing each patient
deciding how to isolate the most contagious
interviewing patients
It's important to note that some of your patients in this virtual world are avatars voiced and controlled by instructors. It's their job to throw monkey wrenches into smooth operations; for example, they might direct their avatars—a patient on quarantine—to wander the halls and risk exposure. Your virtual patients will say things like "I can't breathe!" and it will be your responsibility, training for an ER nursing job, to click on the patients' bodies, pulling up text boxes listing their vital signs and symptoms. More cool news? Patient avatars actually DISPLAY symptoms!
It's a little scary that your instructor's avatar has the ability to create virtual earthquakes, blackouts or monsoon type weather at the mere click of a mouse. But relax! We know qualified ER nurses are up to the challenge! Online or in real life, the goal is the same: improving your clinical skills, patient care and hospital efficiency.
Footnote: American Traveler's Clinical Coordinator weighs in
Raves American Traveler's Debbie Bacurin, RN, a previous ER Nurse Manager:
"Second Life looks like an amazing opportunity! I remember what annual disaster drills and hospital wide disaster drills used to be like: they ranged from multi-car accidents, where you had an influx of 10 to 20 patients—to victims of terrorism, ranging in the 200's. Needless to say, it took a lot of time, energy and money to plan, prepare for and run this drill—not to mention the added expense of paying staff on their days off to come in and participate; some on costly overtime. To have this on a computer, and have staff take it at their leisure…would be a dream come true! "
Wednesday June 02, 2010