Do You Suffer from Nursing Alarm Fatigue?
Patient safety is foremost in providing excellent healthcare—which is why "alarm fatigue" is an alarming topic!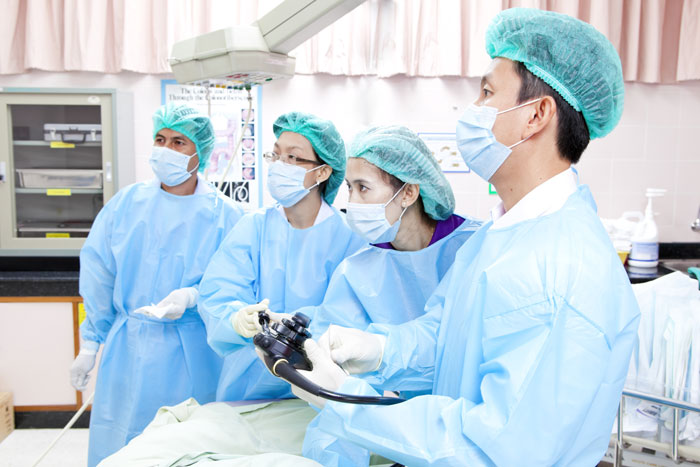 Why some nurses are becoming desensitized to hospital alarms
Patient safety is foremost in providing excellent healthcare—which is why "alarm fatigue" is an alarming topic. The best way to increase awareness among the medical community, especially those in nursing jobs, is to educate them on what, exactly, nursing alarm fatigue is and when it is most likely to occur.
Recently, a hospital in the northeast with a very busy nursing floor had an ill patient's alarm sounding. Surrounded by constantly beeping monitors, nurses failed to respond to this heart patient's alarm, signaling a drop in heart rate and ending in fatality 20 minutes later.
Nursing Alarm Fatigue has been blamed; it happens because nurses become desensitized to round the clock beeping. You may be suffering from this fatigue, if, while performing your duties you hear so many ubiquitous alarms, you no longer react with the appropriate degree of concern or speed. In the case of the incident stated above, investigators found that the tragedy was due, in part, to the alarm's volume adjustment by an unknown person; rather than scandal, investigators suspected the alarm was disabled simply because hospital staff sensed its potential to become aggravating.
Apparently disabling of alarms happens frequently in hospitals, with nurses, doctors and hospital staff citing, simply, just way too many of them. Debbie Bacurin, American Traveler's Clinical Resource Manager gives insight into the matter of nursing alarm fatigue by summarizing what she's seen as a veteran of Nurse Management on crowded hospital floors. She says:
"Nursing Alarm Fatigue is very common – there are multiple alarms for things as minor as a thermometer not replaced on its charger; bed alarms beep or ring when it thinks the patient is trying to get up and may fall; there are alarms attached to monitors, IV pumps, feeding tube pumps—the list goes on, and for every alarmed device, there are several reasons the alarm can sound. Hospitals tend to see nursing alarm fatigue more in telemetry nursing jobs, ICU nurse jobs and the ED—which is attributable to the number of patients in these units.
Debbie raises an excellent point here. Nurse-patient ratio , when kept low, saves lives. Nursing Alarm Fatigue can be reduced by hospitals that reexamine their policies and systems, including disabling the "off" switch for alarms on bedside cardiac monitors.
American Traveler encourages nurses working in both permanent positions and travel nursing jobs to be aware of Nursing Alarm Fatigue, as well as cognizant of its symptoms. When you pay close attention to those life-saving beeps emitted by hospital monitors, pumps and other equipment, you are doing your part to ensure high-quality healthcare—a service that gives patients and their families a better outcome and priceless peace of mind.
Wednesday June 23, 2010