Travel Nurse News - Vancouver Washington Assignment
Travel nursing in the Pacific Northwest U.S. is an adventure all its own.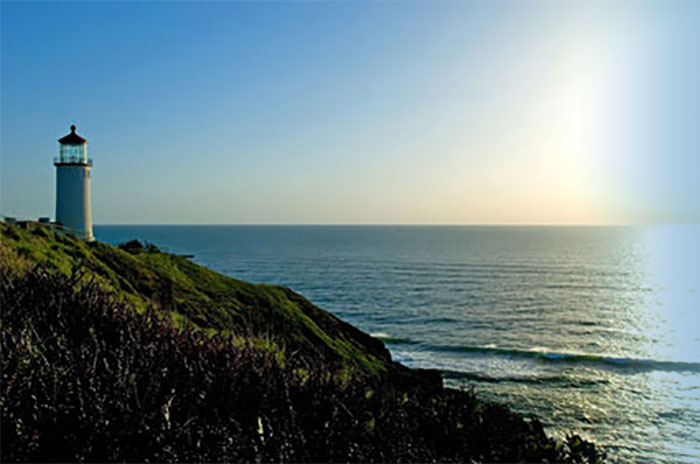 Travel Nurse Meets Husband-to-Be on Assignment and a Year Later is Honeymooning in Hawaii
This NICU RN Loves to Travel
American Traveler travel nurse Jennifer Mark, RN met her husband-to-be just two weeks into her travel nurse assignment in Walnut Creek, California last year. After only four months of dating, the two were engaged and the rest … travel nurse history. 
Jenny and Matt were married last September at Hope College in Michigan, and as seen here, are thoroughly enjoying their honeymoon on the Big Island of Hawaii. After many luaus, Jenny came home to a travel nurse job in Tucson, and hopes to soon settle down in Denver for a life full of happiness and adventure with her newly found love!
On behalf of the entire American Traveler team, we wish you a lifetime of good health, love, and happiness together.
American Traveler Client Hospital Feature
Southwest Washington Medical Center
Travel Nursing to Vancouver
Area Facts/Things to Do
Travel nursing in the Pacific Northwest U.S. is an adventure all its own. Washington State and Oregon offer outstanding hiking (the Oregon Trail), camping and wildlife opportunities, and just two hours north of Vancouver by car is Seattle, where shopping at Pike Place Market is a must and lunch or dinner 500 feet up in the Space Needle is an exhilarating experience not to be missed. There's whale watching off the coast and across the river in Portland—countless state parks, breathtaking mountain views, and a whole new world waiting for travel nurses to explore. Up for a weekend excursion to Anchorage? It's roughly three and half hours by plane.
Things to pack – a camera, sturdy shoes with good arch support, clothing for warm days and cool nights, a compass, a tour book of things to do in the Pacific Northwest, and an affinity for exercise.
Things to bring back – a piece of petrified redwood, a thing or two from Canada and maybe Alaska since you are so close, crafts from local artists, and plenty of breathtaking pictures of landscape and wildlife.
Hospital Highlights
Southwest Washington Medical Center is located in Vancouver, Washington, just across the Columbia River from Portland, Oregon. It's a large hospital with over 400 beds, 600 doctors and a medical support staff of more than 3,200 skilled healthcare professionals. Southwest is one of only three trauma centers in the Portland/Vancouver metropolitan area and has been recognized six times in the past 12 years as one of America's Top 100 hospitals, winning awards in both orthopedics and cardiovascular categories. The Vancouver mega-hospital delivered more than 4,000 babies in 2006, admitted more than 25,000 inpatients, and treated over 100,000 ER visitors. Needless to say, Southwest Washington Medical Center is a busy hospital in search of well-trained travel nurses and allied health professionals.
Travel Nurse Housing while at Southwest Washington Medical
Sterling Heights in Vancouver
While on assignment at Southwest Washington Medical Center your housing will be conveniently located near the shopping and entertainment centers of Vancouver and Portland and is just minutes from local health clubs, restaurants, parks and public transportation. You can always expect deluxe private housing accommodations when traveling with American Traveler with amenities galore including spacious apartments, modern kitchens, and great patio and terraces to enjoy the sunrise or sunset.
National Nurses Week - Thank You Messages
American Traveler Nurses sent their appreciation ... They all loved the bag!
 Hi! Just wanted to thank you all for the nice bag for nurses week. You are all great and have been a real source of support and encouragement. A great company to work for these past almost 7-1/2 years. I hope all is going well for you. God bless you all -- Thanks again, Helen T. - RN Travel Nurse
Wonderful Surprise! Wow, thank you so much for the travel bag from American Traveler. It is wonderful and will get a lot of use. What a wonderful way to end my week. --Bonnie R.- RN Travel Nurse
I love the bag! -- Mary M. - RN Travel Nurse
Click Here to become a Travel Nurse and start getting all the benefits from American Traveler
Traveler Times and Reflections
Travel Nurse Testimonial - Lois W.
I am very satisfied with my experience of working for ATSP. Client services, Gina, called me to inquire as to how things are going. I love my consultant Edie Heyer - she is great!! Always returns my phone calls, helps me find things and seems to have a solution. The housing department found me a great apartment in a safe area that is only 10 miles from work. I plan to continue working for your American Traveler, indeed my 2nd travel nurse job started May 28th.
Thanks to everyone - both known and unknown who've helped to make my 1st travel experience a very pleasant & enjoyable transition. Sincerely, Lois W. - RN - Travel Nurse in New York
Tuesday May 01, 2007