Travel Nurse News - Expert Tips
Travel Nurse News - Expert recruiters valuable tips for a great travel nursing experience and much more.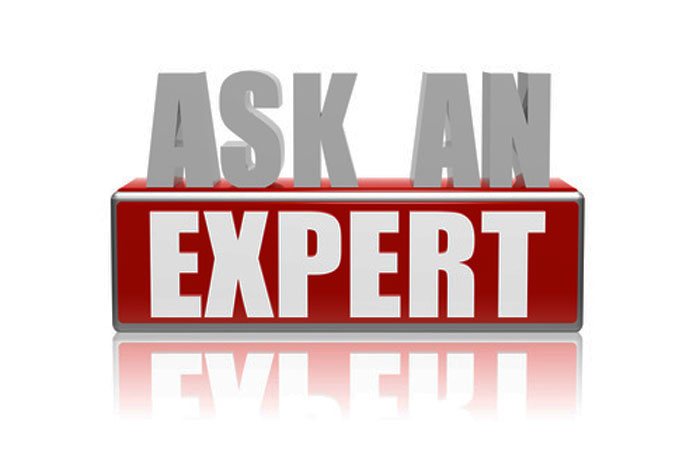 Expert Recruiters Offering Valuable Tips for a Great Travel Nursing Experience
American Traveler recruiter, Amy, suggests Arizona travel nursing jobs to first time travelers. Travel nurse jobs in Arizona are known for high pay, friendly hospitals and deluxe free private housing. Also, the hospital staff is very friendly; Arizona's travel nursing job accommodations are cozy and centrally located.
What's is American Traveler recruiter Karen's advice for first time travel nurses? "No question is too small of a question," she says. "I tell travel nurse candidates to ask me anything that comes to mind and if I don't have the answer I'll find out for them." And, for those of you who travel with pets, Karen has three great dogs and is an expert in recommending travel nursing positions with pet-friendly housing. After all, more than 33 percent of all American Travelers travel with pet companions.
As always, we advise our travel nurses to be diligent with the documentation requirements and licensure on your 1st travel nursing assignment and it will be a breeze for all future travel plans.
Meet Your Travel Nurse Recruiter– Joyce Goldman
Always on the move, on the phone or sending emails, American Traveler travel nursing recruiter Joyce is bursting with energy and enthusiasm! "I love finding the ultimate travel nursing job for my nurses to help them achieve their personal and professional goals."
Joyce joined American Traveler in May of 2003 and since has emerged as a top performer in the travel nursing company. Formerly a regional manager of a national staffing firm, Joyce is a qualified, knowledgeable travel nursing consultant with vast experience in healthcare.
Originally from New York, Joyce recruits friends every year for a Caribbean cruise where, at numerous ports of call, they wine and dine and shop 'til they drop. "Florida travel nursing job clients often ask my advice about island travel to the Bahamas and islands in the Gulf."
With four grown children living in different parts of the country, Joyce is in tune with high paying travel nursing jobs at top-ranked facilities. She says to travel nurses and her children alike: "You're never alone. I'm here for you 24/7 whatever you may need. Excel in life and you'll find that dreams really do come true!"
It is no wonder Joyce's travel nursing clients refer their friends and acquaintances to join the American Traveler team and 'discover new places' together!
How do the management staff and her peers at American Traveler describe Joyce?
"Full of energy, Joyce is on of the most motivating individuals I have ever been around!"
"Upbeat and always working at full speed!"
"A machine that never stops!"
"Kind, sweet, and generous with her time, her client service, and attention to detail is the best!"
Travel nurse words about Joyce
"I have really enjoyed working with Joyce. She has been excellent in helping my travel experience be a great one! Thanks. "
Featured Travel Nurse Locations
Travel Nursing Summer of Fun!
American Traveler features scenic seasonal road trips
Make summer about you. Spend time on assignment touring California wine country, beautiful New England or exciting Emerald City. American Traveler has high paying travel nursing jobs in top destinations, all with free private housing and comprehensive group health insurance. Call today and pack your bags tomorrow. Together, we'll make this your travel nursing summer of fun.
Wine Country California Nursing Jobs
Nursing jobs  in Fresno and Napa Valley  reveal the striking beauty of wine country, where rolling hills take your breath away and vineyards have you sipping some of the world's finest grape. The chefs at Wine Spectator's famous Greystone Restaurant serve a memorable lunch and the CIA gift shop is ideal for souvenirs and take home treats. Travel nursing jobs in California inspire road trips to San Francisco Bay, Sacramento and luxurious Lake Tahoe.
Boston Travel Nurse Jobs, the Cape and Old New England
Massachusetts travel nursing jobs for Med/Surg and ER positions are popular in summer, when New England comes alive. Seasonal favorites include shopping at Boston's Quincy Market and red-hots at Fenway. Nursing jobs in Lowell and New Bedford give you peek into New England's whaling past and textile industry and put you close to Cape Cod, where picnics on Martha's Vineyard and biking Nantucket's cobblestone streets make for spectacular summer events.
Emerald City Seattle Travel Nurse Jobs
Nursing jobs in Seattle feature both ULTRA and CVICU positions and are equally ideal for seasoned nursing professionals and first-time travelers. Many choose Washington nursing jobs in Seattle for the unique culture and sights of the Pacific Northwest. Seattle is surrounded by lush green forest – hence the name Emerald City, and Mt. Rainier, an active stratovolcano, inspires outdoor adventure and photo-ops. Summers are cool in Seattle and the social scene hot.      
Don't wait. These jobs won't last long! All come with outstanding American Traveler benefits, feature high travel nurse pay and will be filled by qualified travel nursing candidates soon. Call American Traveler at 800-884-8788 or apply online now. 
Registered Nurse Packs Up Husband and Dog for Their First Travel Nurse Job Family Adventure
Seattle travel nursing job on the road to financial independence
After transcribing seemingly endless patient records for more than seven years, 37-year-old travel nurse Kirstin K. enrolled in nursing school. Two years later, husband Donald sold his business and along with Dutchess their pooch, Kirstin traveled 3,000 miles to Seattle, for the first of many travel nurse jobs with American Traveler, says the Med/Surg RN.
"I decided I needed a more fulfilling career and one that could afford me financial independence," said Kirstin of her Seattle travel nursing job. "We were homeowners with many commitments, but figured if we didn't do it now – follow the idea and dream of travel nursing – we might never and regret it."
Kirstin is smitten with Seattle. Everything is so fresh and affordable, says the first time travel nurse. "A huge bouquet of flowers is $10 and the smell of fresh fish and seafood at Pike Place Market makes you want to live healthy and live in Seattle."
The Telemetry Nurse said it took a lot of planning to make the Seattle travel nurse job happen for the family. She thanks American Traveler travel nursing consultant, Kelly, for accommodating the needs of her family and for finding a place that Dutchess really likes.   
"I'm a firm believer in going with my gut and Kelly's professionalism and travel nursing knowledge proved my gut right.  Kelly told me that she was sure she could find travel nursing accommodations for Dutchess, because she knew the dog was like a child to me."
The Seattle travel nurse and family are staying at a deluxe, lakefront flat south of the city; compliments of American Traveler free private housing. Amenities include washer/dryer, king size bed, covered parking, an outdoor patio, fitness and tanning rooms and plenty of land for Dutchess to run around.
"My favorite travel nurse adventure was in Leavenworth, Washington, a Bavarian Village east of the Cascade Mountains. We ate German food, went to wine tastings and beer gardens, and stayed in a cabin with a hot tub on the Wenatchee - surrounded by rushing whitewater and snow capped mountains the whole time."
American Traveler has career-advancing, travel nursing jobs in Seattle and around the country. Our client services have achieved The Joint Commission Gold Seal of Approval™ for health care staffing services and our travel nursing team staffs more than 80% of hospitals ranked the best by U.S. News and World Report.
"We fulfill special requests for travel nurse job housing and encourage you to take companions along when traveling with American Traveler," says Kelly. Call 800-884-8788 or apply online now.
Sunday June 01, 2008