Travel Nurse News - Cities With High Pay
City living is enticing and affordable when a travel nurse agency like American Traveler picks up the tab on expensive urban rents and health insurance.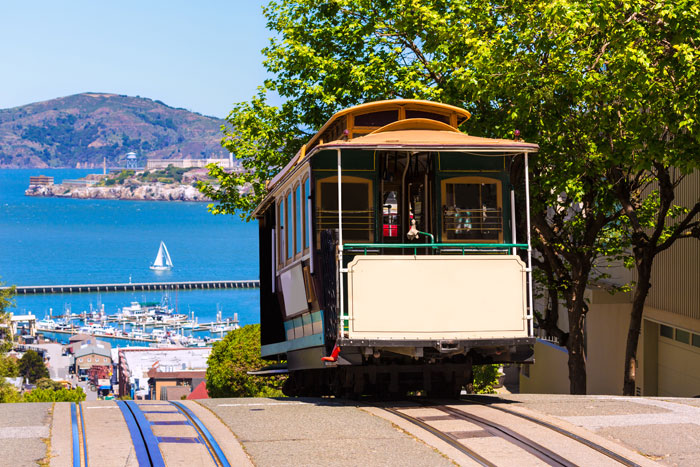 Popular American Traveler Cities Offer High Pay and Leisure
Registered Nurses working in urban healthcare made $4 more an hour than rural RNs in 2006, reports the Center for Rural Health. Add to that a generous American Traveler pay package 15 percent higher than most permanent positions and one that includes group health insurance and free housing. No doubt about it, RN travel jobs in the city pay better.
City living is enticing and affordable when a travel nurse agency like American Traveler picks up the tab on expensive urban rents and health insurance. Generous perks and bonuses allow travel nurses to eat at fine restaurants, shop at name boutiques and peruse design and entertainment districts often.
"Travel nurses earn far more than the $26 an hour average pay for permanent nurse staff in the city," said Robert Bok, CEO from American Traveler, the nation's largest independent travel nursing company. "Lucrative salaries and benefits enable travel nurses to live comfortably and enjoy metropolitan life to the fullest."
Cosmopolitan Lifestyle High on Travel Nurse Wish List
Travel Nursing in San Francisco
Ranked the third best walking city by Prevention Magazine in 2007, this City by the Bay has a distinctive look all its' own. Crooked streets and cable cars beget small-town splendor, while the Golden Gate Bridge towers over the bay with expansive views of the skyline, Alcatraz and the Marin Headlands. Street performers and shops line action-packed Pier 39 and the seafood restaurants on Fisherman's Wharf steam Dungeness crab and serve signature clam over sour dough bread—local favorites. In addition, San Francisco is just south of wine country and close to travel nursing destinations such as Sacramento and Monterey.
See travel nurse jobs in California
Travel Nursing in Boston
Home of the Boston Red Sox, Bean Town is rich in American History and bustling with metropolitan elite. Merchants at Faneuil Hall sell everything from Boston cream pie to organic produce, and the funky salons and hip galleries on Newberry Street raise the bar for contemporary fashion and design. And just a stones throw from Boston you'll find other destinations like Cape Cod, Nantucket and Newport Rhode Island. To say the least, Boston is a "happening" location and a very innovative and exciting place for travel nurses of all ages.
See travel nurse jobs in Massachusetts
Travel Nursing in Miami
Miami is the new "hot city" where film and fashion have taken hold. Theater and stage is popular here, as the New World Symphony packs house after house and small independent dance troupes and theater groups carve a niche with modern plays and contemporary performance. South Beach clubs stay open all night long for celebrities and locals to mix and mingle while having fun night after night. The Magic City is heavily influenced by South American culture, music, food and design, and is home to many famous Latin artists and performers. Not more than 40 minutes south of Miami is Key Largo and the Florida Keys—and to the north, favorite travel nursing cities like Ft. Lauderdale, Palm Beach, and Daytona where travel nurse jobs are also available.
See travel nurse jobs in Florida
Travel Nursing in Los Angeles
As far as cities are concerned, the LA area has it all. From Rodeo Drive in Beverly Hills to Hollywood's walk of fame and Disneyland—something's always got travel nurses on the go. But there's more to LA than just the usual tourist stuff. Old Town Pasadena is full of nightspots, restaurants and unique shops. Fresh baked goods, meats, cheese and produce can be found at The Farmers Market and The Grove on Fairfax and Thirds Streets. And about 20 minutes south of LA central is Catalina Island, a magnificent getaway where travel nurses can relax and leave hospital stress behind for the weekend. LA is probably one of most diverse cities on the travel nurse wish list and continues to be a fascinating urban destination for both first timers and experienced travel nurses alike.
Meet Your Recruiter
Featured American Traveler Recruiter – Jennifer R.
World traveler and mother of four, American Traveler recruiter, Jennifer R., has been advancing travel nurse careers at the country's largest independent travel nurse firm for more than six years.
"Every department truly cares about our travelers and works very hard to make the travel nurse experience the best it can be," said the expert recruiter. "The people here are fabulous; it's like being part of a big travel nurse family."
Jennifer relies on her own personal travel experiences and those of her travelers to advise travel nurse candidates on the best destinations and the hottest jobs around the country.
"I always strive to exceed the expectations of my travelers, and as a result, I get quite a few referrals and travel nurses who are coming off break between assignments."
Like mother like son, Jennifer's oldest told her that he's strongly considering a career in nursing. Currently a certified EMT and stationed in Norfolk, VA after completing a recent tour on the USS Cole, Jennifer said her son plans to make the Navy his career. "He informed me on Mother's Day that he may be interested in an RN degree. It was quite the surprise," said the Ohio State alum.
Married 21 years, Jennifer and her husband Paul love British music, have toured Austria and Slovakia together, and have introduced their two youngest children to the wonders of language and culture in the EU. Whenever travelers are in town, said Jennifer, she does her best to arrange a meeting, as she takes exception to how travel nurses have enriched her life.
"They send me postcards and pictures from everywhere. I really enjoy hearing about their travel nurse experiences and their success on the road. Over the years, I've established so many lasting friendships."
Jennifer reminds new travel nurses to always keep all their receipts and "to look forward to looking back at every travel nurse job as a learning experience." She says both new candidates and experienced travel nurses alike should always do their homework before leaving on assignment, and to seek out as much history and local flavor as possible when they arrive.
To find out more about travel nurse positions with Jennifer or with other American Traveler Consultants call 800-884-8788 today or apply online.
Sunday July 01, 2007