Travel Nurse News - AHA Certification
"We've required American Heart certification since first obtaining The Joint Commission Accreditation; hospitals can rely on American Traveler"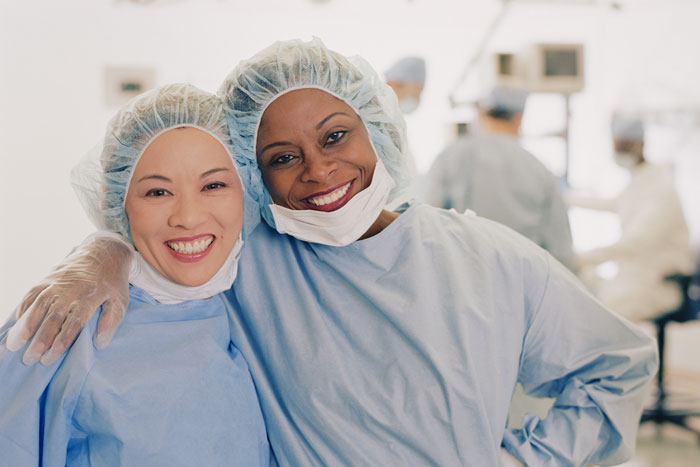 Commit to Travel Nursing!
Make a positive change in your life with a traveling nurse job from American Traveler. You'll feel more alive than ever as you shop, dine and play in some of America's hottest cities, travel to world-famous resort destinations and tackle the rugged terrain of the Pacific Northwest, New England and the Great Lakes Region.
No matter what your preference, American Traveler can make your nurse life better!
Ring in the New Year with a lifestyle makeover from American Traveler
Let American Traveler help you accomplish all your New Year's goals.
Some call it a resolution. We call it the benefits of travel nursing. American Traveler has everything you need to live free and flexible in 2008. We'll find you a better job, boost your earnings, reduce your stress, help you spend more time with family and friends, help you get out of debt, lose weight and get fit. You just need to make one life-altering commitment: Start travel nursing with American Traveler and keep on travel nursing
Travel nursing is a better job- American Traveler staffs 80 percent of top hospitals, outpatient centers and Magnet facilities in the U.S. The pay is substantially better than most permanent positions, housing is free, you're reimbursed for licensure and travel, you  qualify for bonuses and you get to choose from thousands of destinations nationwide. Compare that to the job you have now.
Clinical News
American Traveler Hospitals Require American Heart Association Certification
In keeping with The Joint Commission Gold Seal Standards, nurses and allied health professionals working for American Traveler are required to have ACLS* and BCLS* certifications from the American Heart Association only. Although some companies offer courses which follow AHA guidelines, many ACLS and BCLS courses are not AHA certified and may prevent you from getting the travel nurse job you want.
There's a big difference between courses offered by companies who follow AHA guidelines and courses certified by the American Heart Association
American Heart Association training is based on simulated clinical scenarios that encourage active, hands-on participation where travel nurses will practice essential skills individually, as part of a team, and as team leader. The course is on-site and roughly 13 hours with breaks. Aside from the American Heart Association, there are only a select few companies that issue AHA certified ACLS or BCLS cards upon course completion and a skills check.
"Because we've required American Heart certification since first obtaining The Joint Commission Accreditation, hospitals rely on American Traveler for the "Gold Standard" in RNs and allied health professionals." – Deborah Bacurin, RN, Clinical Coordinator
Should you consider a cardiac course from a provider other than AHA, make certain that, upon course completion, your ACLS or BCLS certification card is issued directly from the American Heart Association. Specifically request this information prior to signing up for the class and check with the American Heart Association to make sure the course is indeed AHA certified. For more information, call American Traveler at 800-884-8788. Click here to find an AHA certified course near you.
Meet American Traveler Consultant Karen S.
She can be seen blasting over Baja dunes on her ATV and paralleling down the powdery slopes of Reno under the sun. The Grand Canyon is a favorite place and the Ohio native finds serenity and wonder in the oceans off Hilton Head and San Diego.
Karen is an expert on the Ultimate Travel Nurse Experience.
"I'm often just as excited about the destination as the travel nurse," said Karen. "They sense this and feel comfortable in my abilities."
After nearly two decades of forging new relationships with clients and operators for top salons and spas in the Midwest and Arizona, Karen comes to American Traveler well-equipped and prepared to advise travel nurses on adventure. She focuses on individual needs, follows through diligently on special requests, and contacts travel nursing clients regularly to ensure comfort and satisfaction with assignment.
"I'm always touching base with my travelers," Karen said. "Whether it's a call once a week or a daily email, I make sure they know I'm there for them."
Karen is intimate with travel and has a great deal of energy, passion and knowledge to share with both newcomers and seasoned travel nurse professionals. Her journeys across the U.S. have resulted in long-lasting friendships and memorable life experiences, and have helped her develop a keen sense and appreciation of what travel nurses need and expect when visiting new places and exploring sights.
What's her advice for first time travel nurses? "No question is too small of a question," she says. "I tell nurse candidates to ask me anything that comes to mind and if I don't have the answer I'll find out for them."
Working with RNs and allied health professionals at American Traveler has enriched her life, says Karen. Travel nurses bring joy and laughter with every phone call and their stories and experiences make her smile. And for those of you who travel with pets, Karen has three great dogs and is an expert in recommending positions with pet-friendly housing. After all, more than 33 percent of all American Travelers travel with pet companions.
Why try travel nursing?
You'll earn more as a traveling nurse - Although pay isn't a top priority for everyone, travel nursing pays better than permanent positions. With perks and benefits, some American Travelers can earn up to $100,000 in select healthcare markets.
Travel nurses experience less stress – You work overtime only when you want, have plenty of time off for outdoor recreation and entertainment, and avoid burnout by getting enough sleep and eating right.
More time with family and friends – Seems to be at the top of everyone's list for 2008. As a travel nurse with American Traveler, we'll accommodate your special destination requests to be close to family and friends and provide accommodations for your loved ones and pet companions when you travel with them.
Save money & plan for retirement – It's difficult for many in permanent positions to see the light at the end of this tunnel, but for travel nurses who get paid a premium, have free housing  and qualify for sign-on, completion and referral bonuses, the light gets brighter every day. American Traveler provides a generous, company-matched 401(k) plan – so you can save for the future.
Get more with travel nursing benefits and bonuses
Get fit - How many calories do you think you burn climbing to the top of Mount Washington or skiing down the slopes of Vail Colorado? Because travel nurses work three and four days a week, there's plenty of time for exercise and outdoor activities to get the heart pumping.
Travel nurse housing often comes with fitness amenities such as pools and gyms and American Traveler comprehensive, health, dental and medical insurance provides for regular checkups and fitness consults with doctors and nutritionists.
Travel to exciting places
Invigorate your spirit, make new friends and see amazing sights while travel nursing across America. Many of our nurses choose destinations to see family and long-time friends, visit historical landmarks and to accept the challenges of the great outdoors. Travel nurse jobs in and around major cities enable trendy living and a life full of arts, entertainment and fashion, while leisurely, out-of-the-way places in the mountains or in the desert set you free and give you a sense of self and the world. The Travel Psychologist™ suggests that there's nothing better for the soul than the "stimulations and passions afforded by the explosion of the sights, sounds and fragrances of travel." Start travel nursing in 2008 and bring along your family, friends and pet companions. View private, deluxe accommodations
Live life with passion
If you've told yourself again this year that you need to find time for yourself, get fit and enjoy life more, then it's time to start travel nursing. You meet new people when you travel, grow your character and stay active and healthy. You're always learning something new as a travel nurse and are constantly reinventing life and trying new things. Many of our nurses have found true happiness and self-actualization through travel nursing and are living fuller, richer lives. Beat the doldrums, leave your day job and push adventure to the limit! View travel nursing destinations.
Have a career you love
Earnings and benefits as a travel nurse are superior to most permanent positions and give you the disposable income you need to pursue life to the fullest and do the things that make you happy. American Traveler offers unlimited free CEUs and more than 400 accredited nurse courses online to encourage professional development and caters to Magnet facilities and hospitals with excellent nurse patient ratios. You never have to work overtime if you don't want and stress levels and burnout are reduced significantly when you travel. According to Nursing 2007, more than a third of American nurses are unhappy with their current job and one of every three nurses under age 30 planned to leave their permanent positions within a year's time. Many of these nurses have turned to travel nursing with American Traveler as their solution. Call or apply online today.
Tuesday January 01, 2008