U.S. News and World Report Honor Roll of America's Best Hospitals
A nationally recognized magazine selects the 18 top-ranking hospitals in America; these made the cut from nearly 5,000 medical facilities evaluated for 2013.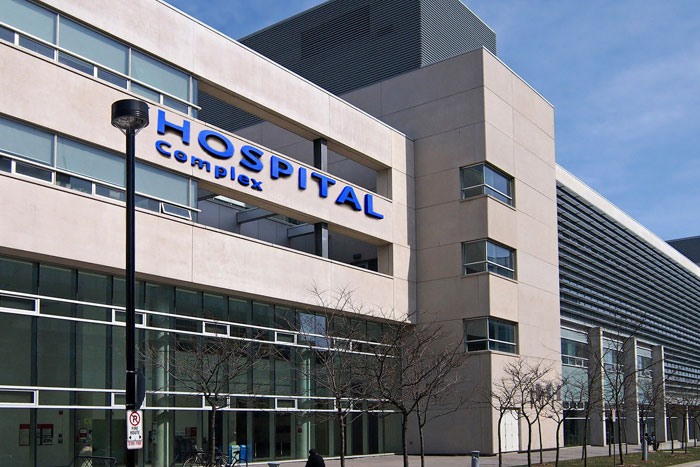 Registered nurses and allied health professionals across the country will be interested to read about the 18 top ranking hospitals in America; these made the cut from nearly 5,000 medical facilities evaluated this year. The new 2013/14 list was released in July, and has since dominated headlines in healthcare news. Peruse this list of America's best hospitals for 2013-2014 and see if you recognize your healthcare employer!
Johns Hopkins Hospital: Travel nurses and therapists in Baltimore and the D.C. area are bound to know just how awesome Johns Hopkins is, scoring #1 rankings in ENT, Geriatrics, Neurology, plus 2 other specialties. The hospital also achieved high ranks in 10 pediatric specialties.
Massachusetts General Hospital: This #1 hospital in Massachusetts appeals to everyone in Boston nursing jobs, and ranks third in the nation for Diabetes/Endocrinology.
Mayo Clinic: Situated in Rochester, Minnesota, this award winning hospital is the first and largest not-for-profit group in the world. It's also #1 in gynecology.
Cleveland Clinic: Ohio travel nurses will recognize this hospital as #1 in Ohio; it's also ranked #1 in cardiology.
UCLA Medical Center in Los Angeles: This is the number 1 hospital in California, ranked #1 for geriatrics.
Northwestern Memorial Hospital: Located in Chicago and ranked #1 in the state of Illinois, as well as in the top 10 hospitals for GI surgery and orthopedics.
New York-Presbyterian University Hospital of Columbia and Cornell, NY.:  Ranked as the #1 hospital in New York, it's also in the top 3 in the nation for cardiology, neurology and nephrology.
UCSF Medical Center, San Francisco: The Golden State's 2nd best ranking hospital, UCSF is in the top 5 for neurosurgery and Diabetes/Endocrinology.    
Brigham and Women's Hospital, Boston: This is Massachusetts 2nd in line for best hospital in the state; it's also #2 in the nation for gynecology.
UPMC-University of Pittsburgh Medical Center: The number 1 hospital in Pennsylvania, UPMC is also transforming healthcare for the better with its integration of so many top performing hospitals. They rank #3 in the nation for cardiology.
Hospital of the University of Pennsylvania, Philadelphia:Pennsylvania's 2nd best hospital and holding steady Top 20 Spots for several specialties.  
Duke University Medical Center, Durham, N.C.: The number 1 hospital in North Carolina, Duke is also in the top 10 for ophthalmology, and in the nation's top 20 hospitals for best in pediatrics.
Cedars-Sinai Medical Center, Los Angeles: This is the largest academic medical center in California and in the top 10 hospitals for cardiology, orthopedics, urology and GI.  
NYU Langone Medical Center, New York: This hospital withholds its reputation as being a premiere provider for joint disease; it ranks in the top 10 for rehabilitation, orthopedics and geriatrics.
Barnes-Jewish Hospital/Washington University, St. Louis: The #1 hospital in Missouri, and high ranking in an array of specialties.
IU Health Academic Health Center, Indianapolis: The #1 hospital in Indiana, the facility is also ranked 5th in the nation for the pediatric specialty, urology.
Thomas Jefferson University Hospital, Philadelphia:  This is the 3rdbest hospital in the state and ranked in the top 10 for orthopedics.
University Hospitals Case Medical Center, Cleveland: This hospital knows the special distinction of being ranked #2 in the nation for neonatology.
American Traveler's Healthcare Employer Affiliates Are Known for Straight A's!
Considering that making "the honor roll" depends on a hospital's ability to show unusual excellence in at least 6 out of 16 specialties, it's no wonder RNs are so interested in seeing if their healthcare employers made the grade. U.S. News & World Report's list is also an excellent resource for patient referrals, and a superior index of other top performing hospitals by region. RNs will note that the highest concentration of top ranking hospitals are in New York City, Boston, Los Angeles, Philadelphia and Cleveland—all hot spots for travel nurses and therapists who join the American Traveler team—call 800-884-8788 or apply online today to talk with recruiters about making the honor roll!
Friday September 20, 2013