Travel Nursing Jobs benefit from the Healthcare Employment Surge
For healthcare professionals and their employers, statistics coming from the U.S. Bureau of Labor Statistics represent both good news and the challenge of matching supply with demand.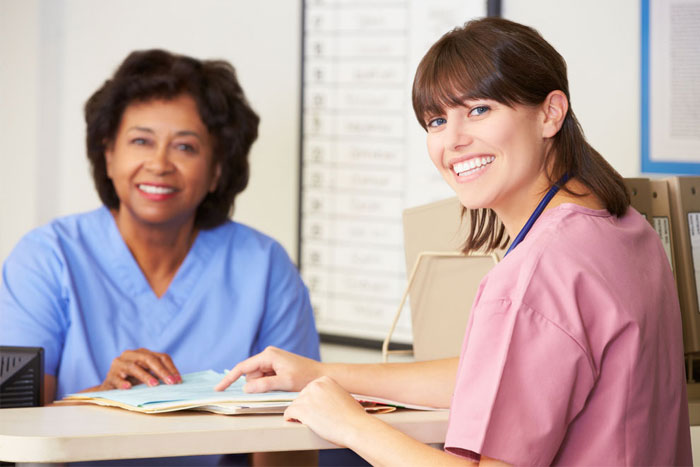 For healthcare professionals and their employers, statistics coming from the U.S. Bureau of Labor Statistics represent both good news and the challenge of matching supply with demand.  The American Association of Colleges of Nursing is among the fray, calling for an expansion of enrollment in nursing schools, in the hope that this will help meet an increased need for healthcare services. Talented nursing graduates across the U.S.A. are within reach of hot nursing jobs, with highly flexible schedules and competitive incomes that erase debt and leave R.N.s poised for a comfortable retirement.
Whether R.N.s travel or work in permanent jobs, current employment figures will establish an upward trajectory in their careers between now and 2020. The BLS is projecting a steady spike in healthcare jobs throughout the rest of this decade, with an annual employment rise of 3%; that's just ahead of the second strongest job market in construction. While this news is excellent, filling the BLS's projected increase of 712,000 nursing jobs (by 2020) will require a fundamental improvement in nursing education, both before and after R.N.s receive their licenses. Nurse staffing agencies help health professionals stay current in their specialties, and achieve continuing education online—imagine racking up as many free unlimited CEUs as you can during an assignment. Travel nurses can earn CEUs while on assignment from the comfort of their home away from home.
Where to find a sizzling travel nursing career!
Travel nurses enjoy, to name a few, the sun drenched terrains of California, Arizona and Florida, but there's a lot more than outdoor pastimes, like hiking and site seeing, that is luring health professionals to these states—it's also because they're recession proof. Take the Golden State for example, where award winning healthcare facilities are equipped to deal with California's high number of senior aged residents.  The "Baby Boomer" generation requires the expert skills of registered nurses and therapists—especially since, by the year 2020, all of the Boomer population with have reached age 55 and up.
New healthcare jobs are opening up for other reasons, too. Seasoned healthcare professionals are included in the Baby Boomer demographic and getting ready to retire, which opens up nationwide vacancies in R.N. and therapy jobs. The Affordable Healthcare Act is also raising demand in the healthcare sector, as new and previously uninsured patients seek quality care. American Traveler is proud to staff hospitals with talented healthcare professionals, who help these facilities not only keep their sterling reputations, but climb to new heights in patient satisfaction and physicians' approval.  Travel nursing is a chance to grow one's skill set in diverse medical landscapes that range from teaching hospitals, skilled nursing facilities, out-patient centers and more.
American Traveler Meets National Demand with the Very Best Nursing and Allied Healthcare Talent
We are proud to be affiliated with some of America's best hospitals, who rank high inU.S. News & World Report's annual list of superior healthcare providers—good news considering that a total of 5.6 million jobs will be created in the healthcare field by 2020. An experienced staffing agency is poised to help both hospital clients and their job candidates work toward filling so many coveted nursing spots. Call 1-800-884-8788 or apply online to find high paying jobs in all 50 U.S. States, and be a part of the healthcare sector, now enjoying the highest growth rate of any field in the country today!
*BLS Statistics in this blog were derived from bizjournals.com. 
Wednesday November 27, 2013