A Travel Nurse's Guide to Fast, Convenient Cooking
Travel nurses are busy people with places to go and people to see, so to help we've compiled a simple list to help prepare different dishes in the kitchen.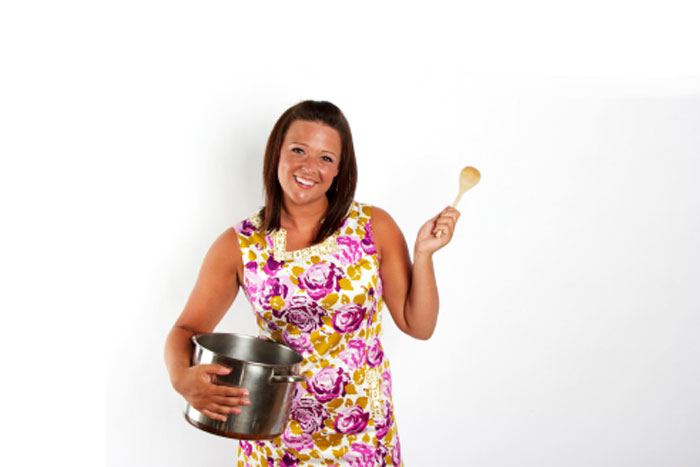 Get Your Top 5 Kitchen Do's and Don'ts Here
Travel nurses are busy people with places to go and people to see, but that doesn't mean they can't prepare, say, a pizza during a Chicago nursing job that takes its cues from Deep dish, or, during a Hawaii assignment mix things up in the kitchen with newfound Polynesian flair. With free travel nurse job housing featuring all the amenities (like great kitchens), and proximity to great shopping, R.N.s can pick up all kinds of in season fruits and veggies that make mealtime special. Just make sure the pantry isn't lacking with this fail-safe checklist:
Must Have Pantry Items
Sugar and flour
Nuts (peanuts, walnuts, cashews)
Rice (brown, white, long grain and minute rice)
Dijon mustard, mayo, soy sauce, ketchup
Chicken and beef stock
Salt, Extra Virgin Olive oil
Canned fruit and veggie goods
Marinara and pizza sauce
Tuna and salmon, packaged in pouches or cans
Whole wheat bread, and pasta
Got the goods? Great! Now it's time to get started on a delicious home cooked meal!
Five Cooking Do's
Do: Save yourself time by cooking extra batches of chicken, pork or fish and store for future use. Once you seal it and freeze it, all you have to do is let it thaw, nuke it with a side of veggies in the microwave, and you're eating in minutes!
Do: Wash and cut apples and other fast-oxidizing fruits, and vacuum seal them with a Ziplock vacuum starter kit.
Do: Try to devote one of your days off to grocery shopping and a little pre-prep. Clean and cut fruits and veggies; then refrigerate (in airtight containers) at eye-level for easy snacking.
Do: Store fruits and vegetables susceptible to drying out in perforated plastic bags (you can poke a plastic bag with the tines of a fork); this maintains a moist environment and lets air circulate at the same time.
Do: Dress up leftovers with fun and tasty accents from your pantry—a handful of walnuts can dress up a sweet strawberry salad, and splashes of soy and hot sauce recreate last night's rice.
Five Cooking Don'ts
Don't: waste money on bad knives. Every travel nurse needs an 8-inch chef's knife, 4-inch paring knife and 12-inch serrated-edge knife.
Don't: Use more than 2 tablespoons of regular butter or olive oil for sautéing; save Extra Virgin Olive Oil for yummy, subtle salad dressing.
Don't: get a skillet that's too small; a good rule of thumb is to use a 12-inch cast iron pan.
Don't: hesitate to substitute ingredients—it could work out even better than you thought.
Don't: miss an opportunity to take cooking shortcuts. Watch cooking experts like Sara Lee in Semi homemade, that show you that you don't have to wipe down mushrooms one by one!
At American Traveler, our registered nurses are right at home in travel nurse jobs that span all 50 U.S. States; with free private housing that includes all the amenities, there's no excuse not to enjoy a little home cooking in states that inspire with their delicious reputations: New Hampshire nursing jobs, California and Colorado, we're looking at you! Call 1-800-884-8788 or apply online today to get your nursing career cookin' NOW!
Thursday July 07, 2011