American Traveler DC Travel Nurse Says Return is a Capital Idea
In the summer of 2001, it was a pleasure to meet Michael, an OR nurse. Back then, he was looking for a seamless way to go from New York back to his southern roots.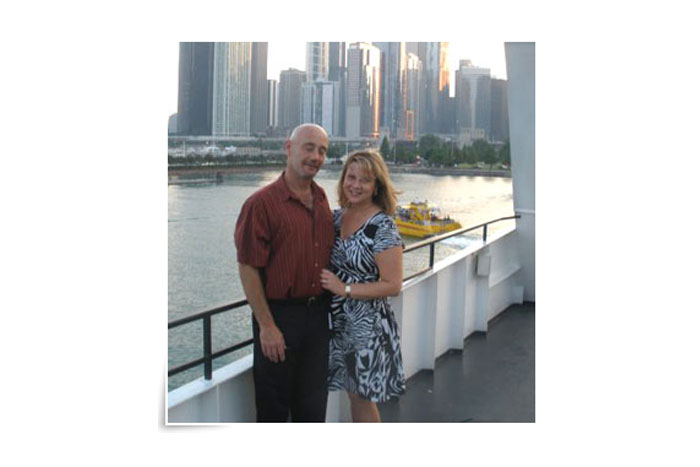 In the summer of 2001, it was a pleasure to meet Michael, an OR nurse. Back then, he was looking for a seamless way to go from New York back to his southern roots. This is his story of working on and off with American Traveler over the course of many years.
American Traveler: We really appreciate you sitting down with us—especially since you just started your new travel nurse job in Virginia. It's great to have you back!
Mike: Thanks, I remembered how wonderful the American Traveler team was, and knew that working with you again was a no-brainer, given that I needed to relocate.
American Traveler: Can you tell us if your recruiter, Elizabeth has helped you with this goal, and why you had to move from Indiana to Virginia?
Mike: Elizabeth has been just great! My wife, Amy, whom I met during my first travel nurse assignment, accepted an R.N. job in Virginia, and Elizabeth understood my urgency in following her out there.
American Traveler: Working in Virginia is going to be a big change! Take us back 10 years to when you began working in Ft. Wayne, Indiana and how that precipitated both your hiatus from American Traveler and your return.
Mike: Well, it's a long story, but here's the abridged version. In 2001, I was working in upstate New York and wanted to go home to Louisville, Kentucky. I came across American Traveler purely by chance while browsing online for agencies. I'm glad I did! They made the whole process very easy. Although there were no positions available in Louisville at that time, my recruiter found an OR nurse job for me at a great hospital in Fort Wayne.
American Traveler: Was it a good introductory experience to the travel nurse lifestyle?
Mike: Yes, it was. I loved the travel nurse housing, and my recruiter was a phone call away. The hospital turned out to be a great match too.
American Traveler: And you met your wife at the hospital, right?
Mike:  Yes! Amy was scrub tech there. Even though I was on evening shift and she was on days, she showed up around dinner time with leftovers saying things like "I thought you could use a home cooked meal." And I thought "Gee, these Midwesterners are awful hospitable." When my travel nurse assignment ended, I was offered the chance to hire on full time at my hospital. I accepted, after negotiating a recruiting bonus for Amy, and the two of us ended up spending the next 11 years in Ft. Wayne. Then Amy was offered a teaching position in Virginia, and so…we moved!
American Traveler: I'm sure you'll miss Indiana. But the D.C. area should be interesting. Whereabouts are you living now?
Mike: Elizabeth got me a  travel nurse job  in Fairfax, not too far away from a little town called WASHINGTON, DC—a place I've always wanted to go if only I had the time. Now, I have 13 weeks!
American Traveler: Here's to hoping you and your family make the most of that time, and that it leads to bigger and better things on the nursing career path! Our thanks to you, Mike, and every hard working healthcare professional out there!
Looking to Brighten Your Nursing Career Path?
Are you an R.N. or allied healthcare professional who loves to travel? Give us a call at 884-8788, or apply online. Our hot jobs are refreshed every day, leading to both travel nursing and permanent jobs. Start planning your summer by perusing nursing jobs in all 50 U.S. states today!
Monday April 15, 2013