Top 10 Medical Breakthroughs - Including Modified Mosquitos
Every year scientists find ways to eradicate disease, improve patient care, and use technology to make doctors and nurses more efficient, accountable and exact.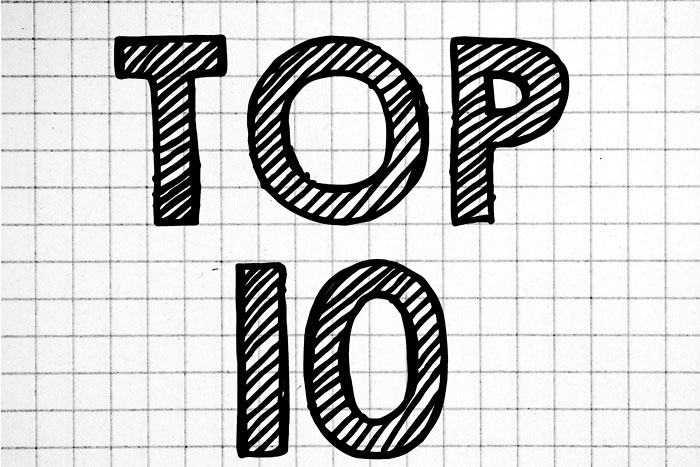 Every year researchers and scientists find ways to stamp out disease, improve patient care, and utilize technology to make doctors and nurses more efficient, accountable and exact. Thank goodness, or we would still be bloodletting and using morphine-laced syrups to treat teething babies. Can you imagine?
Check out these Top 10 Medical Breakthroughs for 2012. They'll be introduced at the Cleveland Clinic "Innovative to the Bone" medical summit in October. From sterile bugs to CT Scans for lung cancer, it's pretty cool stuff and we wanted to share.
10. Genetically-modified mosquitos
Millions of sterile male mosquitos were release in the Caymans in an attempt to reduced disease-carrying pest populations. It worked! The mosquito population dropped by 80 percent!  Who would have thought sperm-less mosquitos could help eradicate malaria.
9. SGLT2 Inhibitors
Waiting for approval by the FDA, SGLT2 inhibitors flush blood sugar out of the body in urine. This massive medical breakthrough has the potential to shift diabetes treatment from insulin to eating habits in an attempt to catch the debilitating disease early.
8. Using Data to Curb Medical Mistakes
Healthcare systems crunch data 24/7 in an effort to enhance medical prognosis, diagnoses and therapies; data vital to reducing patient readmissions and improving outcomes. Computerized patient care is ushering in a whole new era of information medicine and is growing by leaps and bounds.
7. Bionic Leg Anyone?
Steve Austin move over! Below-knee amputees can now walk, climb and compete in extreme sports thanks to microprocessors and computer chips that mimic actual leg motions. Amputees can say goodbye to the crutch-like prosthetics of old.
6. Implants for Brain Aneurysms
Ballooning blood vessels, aka brain aneurysms, can now be choked thanks to a new FDA-approved implant that stops blood flow to the dangerous defects with a 70 percent success rate.  This major medical breakthrough impacts 1 in 15 Americans affected by the ticking time bombs every year.
5. Next-Generation Gene Sequencing
This is cool – a machine the size of a desktop printer that reads 10 million characters of genetic code in a matter of hours. And as warp-speed mapping capabilities progress, caregivers down the road will be able to identify the root cause of serious illnesses in a matter of minutes.
4. Mobile Medical Apps
Doctors and nurses have begun relying on increasingly advanced, user friendly medical apps to access patient health records, drug databases, dosing and disease-risk calculators. More sophisticated apps can even help diagnose sleep apnea, detect seizures, and score cognitive test results. That's a time saver!
3. Smart Mouth Guard
With football players bashing heads and boxers knocking each other senseless you would think we could track the impact of blows to brain health. Now we can with a computerized mouth guard that records hits to the head with Bluetooth technology. Once a brain injury is detected, intervention can be immediate.
2. CT Scans May Detect Lung Cancer Early
Studies using low-dose spiral CT scans are helping doctors detect evidence of lung cancer in its early stages.  The new procedure is superior to chest X-rays and in a study of more than 50,000 smokers and ex-smokers 20 percent fewer lung cancer deaths were prevalent.
1. Breakthrough in Blood Pressure Control
Catheter-based renal denervation, a new 40-minute procedure that zaps nerves in the kidney with low-power radio waves, is helping patients control blood pressure without drugs. In a randomized study, 39 percent of patients achieved their blood pressure target while 50 percent showed measurable results.
American Traveler specializes in travel nursing jobs and permanent positions for RNs, Physical Therapists, OTs, SLPs and other allied health professionals. We offer a full array of workforce management software to hospitals that includes Internal Staffing, Vendor Staffing, and Contingent Workforce Management. Our solutions address all aspects of supplemental staffing and aim to optimize valuable human resources, save capital, and ease the burdens of maintaining adequate staffing levels. CALL 800-884-8788 or apply online today.
Wednesday June 27, 2012