Three-Time Travel Nursing Team share the exciting 411 on RN jobs
Jessica G. and Hayley B., both Emergency Room RNs with American Traveler are a travel nurse duo!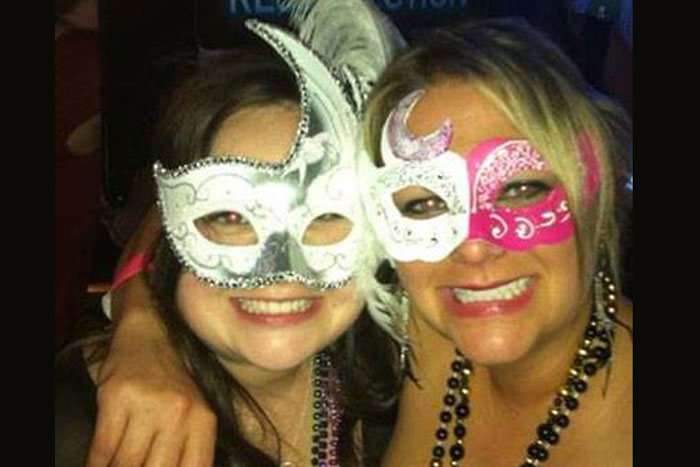 Jessica G. and Hayley B., both Emergency Room RNs, are a travel nursing team with American Traveler! Young, energetic and committed to giving patients their all, these two ER nurses sat down with American Traveler to discuss what it's like to go on travel nursing assignments as a duo!
AT:  We understand that this is an important day for you two.  You are just starting your third consecutive travel nursing job with us, right?
Jessica and Hayley: Yes, today was Orientation at our new hospital in Texas. Our first assignment was in Arizona, near an Indian Reservation, next came Washington D.C. and now we are recuperating from a nice side trip to New Orleans — a slight detour we couldn't resist taking before starting the Texas nursing job.
AT: That's quite an itinerary! Thanks to the Facebook album cataloguing your adventures in Washington D.C., and other places, it was easy to imagine we were along for the ride. It looks like you've been friends forever. Did you know each other before you became a travel nursing team?
View the travel nurse team Washington DC Facebook photo album
Jessica and Hayley: Yes, we're both from Columbus, Ohio and met because we worked in the same ER—not as travel nurses, but as permanent RNs just beginning our careers.  When we came to American Traveler  our recruiter, Karen Stegeman was just amazing.  She held our hand through all the paperwork and made us both see that getting through the screening process was SO WORTH IT! Our shared travel nursing experience has been amazing and will continue to be so because of Karen. We are looking forward to working in more travel nursing jobs and having Karen as our guide.
AT: On behalf of Karen and the rest of our consulting team, we can't thank you enough for your kind words.  That's high praise, and we look forward to continuing to meet your expectations. Can you tell us what you're looking forward to this third time around in Texas nursing jobs?
Jessica and Hayley: We're sure that this new opportunity will have a lot of the old perks—like having the job flexibility to visit our family when we want or need to, and taking day-trips, maybe on Amtrak, out to the cities in Texas we've heard so much about.  Texas in the summer is beautiful, but hot! We're so glad our travel nurse housing has a great pool!
AT: Yes, it does sound like you're ready to "dive right into" this new experience. Any words of wisdom for RNs who want to try travel nursing jobs themselves?
Jessica and Hayley: We just want healthcare professionals like us, if they are on the fence about beginning a travel nursing career, to let go of their reservations because there really is no fence. Once you find a staffing consultant who is as good to you as Karen has been to us, you can have the best adventures of your life. We highly recommend the travel nurse lifestyle!
Think Jessica and Hayley are right? Then give American Traveler a call 1-800-884-8788 or apply online. Pursue nursing career dreams that could land you the ultimate RN or therapy job in any one of all 50 U.S. States! We're ready to add your smiling faces to our family album!
Tuesday June 25, 2013