Registered Nurse Interview - RN Gerri Loves Travel Nursing!
Gerri loves travel nursing and is having the time of her life in Baltimore.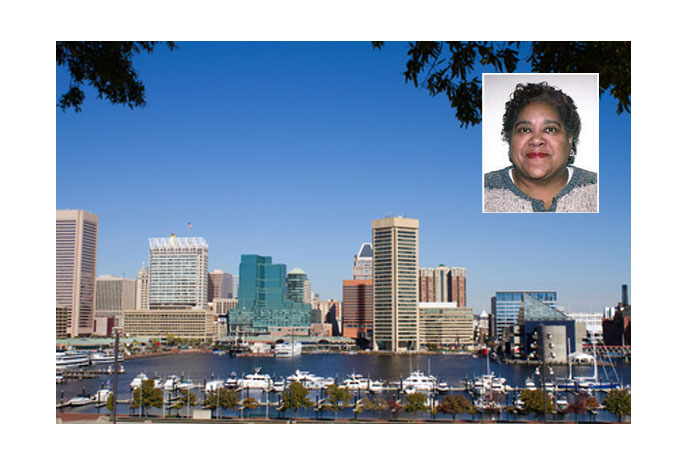 Single and in her fifties, RN Gerri loves travel nursing …
Gerri just dropped us a line from Baltimore and is having the time of her life. Traveling with American Traveler going on three years now, the Telemetry / ICU expert is enjoying a brief, eight-week assignment in the 'Monument City' where trips to "Little Italy" and the city's Inner Harbor have made for incredible first time experiences. Lady Luck, in Atlantic City, has tempted the Southern Belle more than once and the Big Apple is on her list of things to do before her assignment is over.
Originally from Milledgeville, Georgia, this 54-year-old nursing dynamo loves to travel and has her heart set on assignments in California and sightseeing along Route 66. At first she thought she was too old to travel, but her American Traveler Consultant, Janet B., quickly dispelled that myth.
"I hooked up with Janet and it's been great. We have an excellent rapport and, because of her thoroughness, traveling has been uncomplicated and wonderful," she said.
The 30-year practitioner said American Traveler's free private housing is always above standard and she likes the way everyone at Corporate knows who she is, even if she doesn't identify herself by name when she calls. "My heavy southern accent gives me away sometimes."
Gerri finds herself floating quite a bit, but likes it because it "enhances her abilities" she said. Hospital staff have always been welcoming to her and she was impressed with the friendliness of Baltimore natives during her recent assignment.
"I hadn't taken a bus since I was a young girl," said Gerri, "And when I got the bus alone for the first time in Baltimore, these two ladies took me under their wing, showed me where to go and pointed-out some highlights in the city."
In addition to Maryland, Gerri has taken travel nursing jobs in Louisiana, Wisconsin and Florida; all with American Traveler, and has plans to keep on going on her travel nursing career.
"I've always been adventurous and I love nursing, so the whole travel nursing thing coincides nicely with my life," she said.

 
Wednesday May 19, 2010