Preparing for Sending Packages and Cards for the Holidays
Holiday shopping is about to begin, and many travel nurses will likely have to ship gifts and send cards to their loved ones.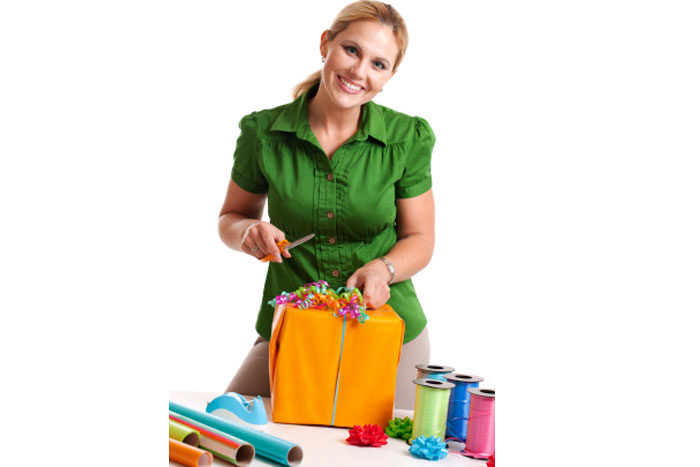 The start of holiday shopping is over a week away, and many travel nurses will likely have to ship gifts and send cards to their loved ones.  We all know the post office is a busy place during the holidays, so it's definitely a good idea to be prepared before making the trip there.  After all, travel nursing can keep you busy enough as it is!
Tips for Boxes and Envelopes
It's a good idea to start gathering boxes and envelopes for gifts that will be secure and hold gifts without any issue.  The post office provides boxes for Priority mail for free, and has flat rates, so no matter how heavy the package is, it will ship for a set price.  It's important to know that there are deadlines for sending packages using these flat rate boxes and envelopes too.  It is important to know the deadlines for sending packages, especially internationally, since it usually will take more time to get to the intended destination.  Whether you have a travel nursing job in New York or Arizona, it's better to send sooner rather than later. See USPS Locator
Holiday Card Tips
If you are sending Holiday cards, it's best to buy stamps in advance.  You can either buy them online at usps.com, or go to a self service kiosk, which usually have a shorter line.  That way, you can put your stamps on all your cards when you are ready to send them, and simply place into any mailbox. It is important to know that mailing your cards by December 20 or before to make it in time for Christmas Day.
Online Shipping Tips
Did you know you can also pay for package postage and print out shipping labels online?  By doing this, you can save time waiting in line at the post office.  It is important to know the exact weight and dimensions of the box or envelope you're sending, since that also is a factor in how much you will pay.
Package Online Tracking -
The post office is going to be a busier place very soon, so it is important to be prepared to avoid stress, and know what to expect when you get there.  That way, you can focus on enjoying your current travel nursing assignment and the holiday spirit!
Tuesday December 04, 2012