Patient Care after Stem Cell Transplants
Oncology, Med/Surg nurses and other RNs who work with cancer patients may be the most cognizant group when it comes to patient care after stem cell transplants.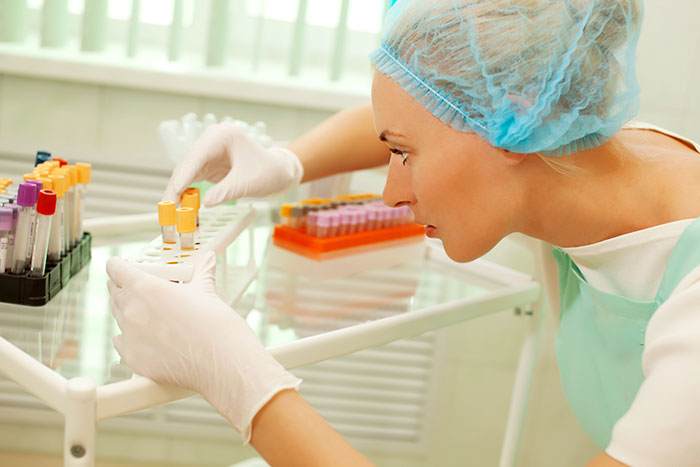 What Nurses Should Know …
Oncology, Med/Surg nurses and other RNs who work with cancer patients may be the most cognizant group when it comes to statistics and controversy surrounding stem cell research and the transplants it facilitates. Bioethics is a subject that fuels content for incendiary, page-turning books (see footnote).
Whatever your view, it's hard to ignore the stats. In the U.S., diseases that can be treated with a stem cell transplant are diagnosed in about 30,000 children and adults each year. For those cancer patients who can be helped by stem cell transplants, full recovery hinges on excellent nursing staff—one that provides thorough information on new treatments, and methods of effective after-care. Learn more
Stem cell transplants are nothing new. Bone marrow transplants began in the 1970s, and were essentially renamed "stem cell transplants"; no matter what you call them, patients have come to view stem cell transplants as just another a step in their treatment plan, similar to surgery or radiation.
The decision to go through with bone marrow transplant is not to be taken lightly—a certified oncology nurse plays an important role in guiding patients during their treatment. Over the decades, nurses' responsibilities and those with an oncology nurse's job description have changed along with improved patient outcomes. Because of advances in technology, a variety of clinical settings are now available to stem cell recipients.
Most importantly of all, oncology nurses can expect to administer their skills and TLC for the long haul. Though hospitals discharge stem cell recipients within three to four weeks, it may take as long as two years for your patient's immune system to recover. Home Health Jobs have experienced an influx of these survivors, thanks to sophisticated ambulatory pump technology and the growing number of nurses, like you, experienced in the care of transplant patients.
Footnote: Looking for a fascinating summer read? The Immortal Life of Henrietta Lacks is perfect for travel nurses; learn how cancer cells taken from a 1951 cancer patient are still growing and guiding scientists today. This book personalizes the incredible drama behind the HeLa cell line and encourages thought provoking debate on bioethics.
Learn More About Stem Cell Gathering Techniques and Oncology Nursing:
Gathering stem cells is done via mobilization techniques, which include the use of chemotherapy. Every good oncology nurse knows the side effects of chemo and what to look for when monitoring a patient and ensuring his or her safety. Several days before the stem cell transplant, the patient gets large doses of chemo and radiation. Patients and families require your reassurance that isolation is common on transplant units. They'll also need instruction from you on meticulous hand-washing and other infection control measures throughout this process.
Nurses who work with stem cell transplant patients should familiarize themselves with the newest available options, like the peripheral stem cell transplantation (PSCT). Stem cells are collected for the PSCT, via apheresis, which requires that a central venous access device be placed in the patient or donor. Are you well educated on caring for patients with catheters and related complications? Careful attention to patient safety is critical, as a catheter complication can delay stem cell procurement, as well as the transplant itself.
Your familiarity with The National Marrow Donor Program (NMDP) is also important in providing extra reassurance to your patients. You can also broaden your knowledge by visiting the Blood and Marrow Stem Cell Transplant Resource Directory.
Thursday July 08, 2010