Occupational Therapy Jobs Look Superior, Even For Friday the 13th
Today is Friday the 13th, as good a time as any to plan your next career move.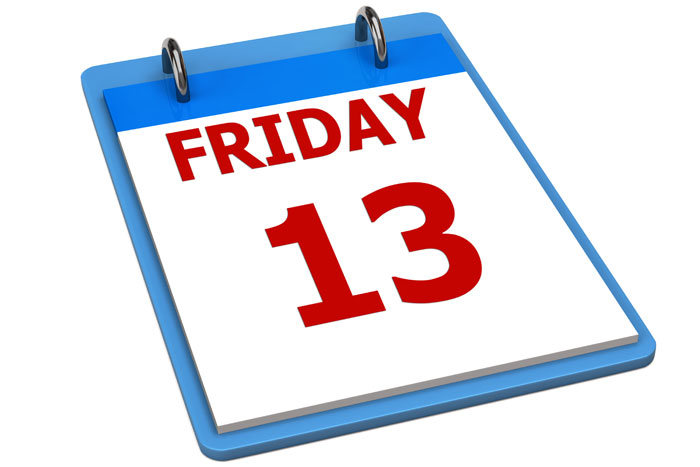 Read all about the best U.S. States for occupational therapists
Today is Friday the 13th, as good a time as any to plan your next career move. Fortunately, for occupational therapists, the career outlook couldn't look any better; that's why recruiting experts have narrowed the infinite possibilities by focusing on the Top 13 best places to work in occupational therapy. If you're looking to find top benefits that include free private housing in one of these great cities, today might be your lucky day!
The Top 13 Places to Get Occupational Therapy Jobs in the USA
The following details on top states for occupational therapists make for great selling points—states made the list for their abundance in OT jobs, amazing healthcare facilities and top pay!
California occupational therapy jobs couldn't be any more golden! Come leave your heart in San Francisco, or work in therapy jobs throughout exciting Southern Cal.
 Colorado occupational therapy jobs are close to miles of white powder to ski on, or toast with hot chocolate from your ski chalet. There's also great food and drink to be had in the mile high city of Denver!
Iowa occupational therapy jobs, is a foray into the romance you saw in movies like Bridges of Madison County and Music Man. Therapy jobs in this corn-fed state let you live large!
Illinois occupational therapy jobs are a Midwestern mix of wholesome fun, legendary casinos, world famous museums and pretty scenery. There's more than enough Chicago nightlife to keep you busy on a day off.
Maryland occupational therapy jobs are a train ride away from America's most bustling cities, while offering plenty of reasons to stay put! Come experience Baltimore and see what the fuss was about in Hair Spray!
Massachusetts occupational therapy jobs are close to so much, it's hard not to get dizzy! Boston, Salem, historic bricks dripping in Ivy. It's all there, and the food rocks! It's also the home of top rated hospitals in the country.
North Carolina occupational therapy jobs are a chance to live and work near the mountains and ocean! The art scene is really alive here and so are the weekend Farmers Markets.
Ohio occupational therapy jobs are in Cincinnati and beyond; work close to Kentucky and other beautiful places in the Midwest.
Oregon occupational therapy jobs are in cities, like Portland, known for innovations in living green; the local organic food scene is quite popular here, too. Oh, and the summers are gorgeous!
South Carolina occupational therapy jobs are in the thick of the enchanting South. Enjoy the southern traditions, cooking, magnolias and nightlife.
Texas occupational therapy jobs are offered in one of the largest healthcare systems in the United States, with cool cities to boot—no pun intended. Travel therapy in the Wild West rules!
Virginia occupational therapy jobs are chock full of history, antiquing and a stone's throw from the excitement of Washington DC!
Wisconsin occupational therapy jobs offer a low cost of living and high quality of life. Travel therapists will love Milwaukee and the friendly, wholesome vibe that represents the pulse of America's Dairy Land.
Washington occupational therapy jobs are in the heart of the Pacific Northwest. Explore all that glitters in The Emerald City, also known as Seattle!
Therapy Jobs That Reflect Your Talent!
So there you have it! 13 thumbnail sketches of the best America has to offer in terms of high-paying and rewarding occupational therapy jobs. Planning for a career is important; your therapy job should reflect the breadth of your talent and clinical expertise. Call 1-800-884-8788 or apply online now to ensure smooth sailing in your therapy career—no cracks, just VIP customer care. Happy Friday the 13th, everyone!
Friday April 13, 2012