Nursing Students "Meet the Sims" in a National Simulation Study
What will nursing education look like in the future? Beginning this fall, The National Simulation Study (NSS) aims to find out.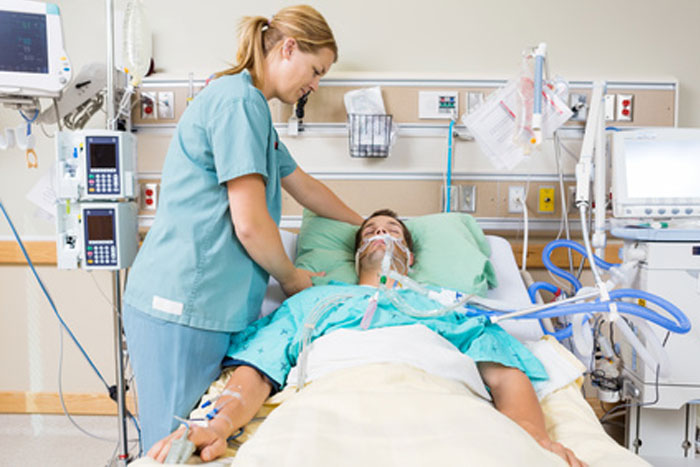 What will nursing education look like in the future? Beginning this fall, The National Simulation Study (NSS) aims to find out. Researchers and volunteer participants spanning 10 different U.S. schools are familiarizing nursing students with SimMan, METIman, and Noelle with Newborn Hal; not actors but high-fidelity mannequins, with chests that rise and fall. Studies find that many nursing students prefer this to the traditional clinical experience of live patients. Meet the Sims to read more about why they appeal to faculty and students alike.
In Sim settings, nursing students make decisions and see the results without posing risk to a living person, as well as better predict how the patient will respond to care. The NSS study also revealed that Sim patients allow students to fully take on the role of a nurse, and that faculty like the option of role playing a doctor—or even a member of the patient's family.
If you're in med/surg nursing jobs you may know why simulation training is catching on like this. Using a med/surg environment as a clinical training site is a challenge, as the number of nursing students the faculty supervise impede the ideal clinical experience; it's much the same in pediatric units where more nursing students continue to receive Sim training to eliminate risk. With all its advantages, hospital employers predict that simulation training is here to stay.
American Traveler Reports the Latest Healthcare Trends, Offers Superior R.N. Jobs
Nursing students in the NSS study are evaluated for clinical competency and judgment, better preparing them for the PBDS test most healthcare employers give upon hire. Click here to read more about this important nursing test. Know that we report on trends, gadgets and technologies that are improving hospitals nationwide, like the mobile vans that will travel to schools and hospitals offering simulation training, and centers. It's the shape of things to come in nursing education. You heard it here first!
A premier staffing agency, we welcome registered nurses with a minimum of 12 months acute care clinical experience, and urge you to learn more by liking us on Facebook. Remember that once you fill out an online application, it's easy to return and update your skills in our database. Before you know it, a recruiter will be calling with travel nurse job opportunities from coast to coast. It's a chance to reap the rewards of referral bonuses, as well as free private housing and other amazing benefits . Who needs Sim City when you could be working in the real life city of your dreams? Call 1-800-884-8788 or apply online< today!
Wednesday November 09, 2011