Nursing Jobs are #1 in Top 10 List of Best Jobs
Out of the top 10 best jobs in America, nursing falls into the first position!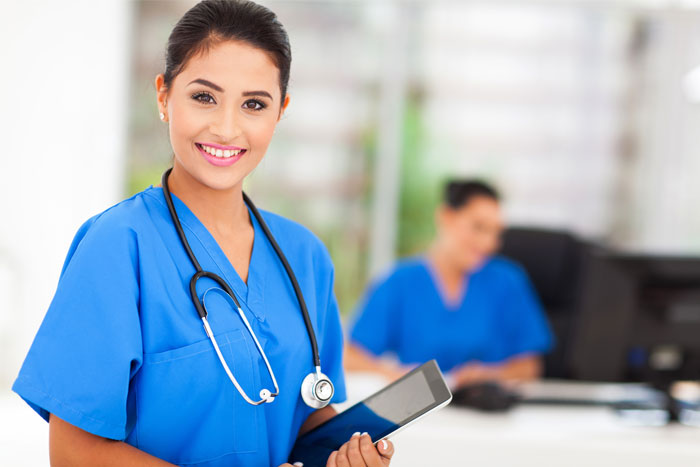 U.S. News & World Report's
It's an exciting time for registered nurses—and U.S. News & World Report may be the first to agree. On the heels of America' best hospitals list, the magazine released more good news for R.N.s destined for high paying nursing jobs: the Top 10 best careers for 2012. This year, nurses carved out the #1 spot, with software development jobs coming in a close second. American Traveler is proud to offer both nursing and allied jobs—which is why we were happy to see the list mention occupational therapists, sliding in at #10, and physical therapists who earned the #8 spot.
The magazine's list has posited an amazing job outlook for R,N.s, reporting that as many as 712,000 nursing jobs will need to be filled between now and the year 2020! Nurse staffing agencies are well poised to offer registered nurses—particularly those with a penchant for site seeing—travel nurse jobs in all 50 U.S. states. Following opportunities along the travel nursing career path is a first class ticket to see some of the most coveted attractions America has to offer, and earn an annual salary upwards of $100K while you do it!
For Registered Nurses Who Need More Reasons to Work in America's #1 job
Whether R.N.s work in permanent jobs or tour the country as travel nurses, it's a high paying and immensely rewarding career. Here are just a few of the highlights:
High Salary: Nurses earn an average of $70K annually BEFORE benefits!
Career Advancement: R.N.s advance in their careers rapidly and often have access to free unlimited continuing education credits, in addition to other comprehensive benefits.
Nurses have flexible schedules; many arrange 12 hour shifts, so after 3 days on the nursing job, there are 4 days off to explore their new city!
Job Satisfaction: Patients and their families are grateful to their nurses and say so constantly. It makes the R.N. feel great!
Name Recognition: As an R.N., you were recognized by U.S. News & World Report—a magazine so well respected by your peers that it also celebrates institutions utilizing the latest advances in healthcare.
American Traveler: 25 Years and Counting, Placing R.N.s with Premiere Healthcare Employers
Because there is a variation in nurse salaries by state, it behooves R.Ns. to align their talents with an experienced staffing agency—one that offers opportunities in America's best hospitals, in the state of their choice. Our consultants provide VIP customer care, helping candidates get organized before the travel nurse job begins, as well as prepare for a seamless transition to the next exciting assignment. Travel nurses specify the kind of private housing that makes their adventure with us as ideal as it is special—and, in the meantime, they are working with the best in the business; our trusted affiliates have topped U.S. News & World Report's list for best in the nation. Call 1-800-884-8788 or apply online today. We look forward to hearing from you!
Footnote: Nurses can read about being #1 (straight from the source!) by clicking on U.S. News & World Report list of Best Careers for 2012.
Tuesday May 15, 2012