Nurse Interview Part II - Tips for Acing Your Next Travel Nursing Job
Last week, we talked to Patrice Ballard, MSN; Learn about tips for acing your next travel nursing job.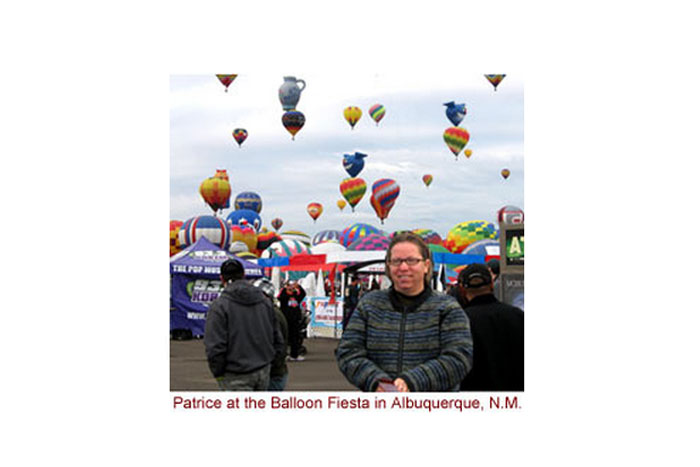 Last week, we talked to Patrice Ballard, MSN; a travel nurse working as a Clinical Educator and part-time ER nurse for 8 months in Globe, Arizona. Part I of our nurse interview clued us travel nurses—eager to blend our medical talents with the spirit of adventure—into Patrice's exciting months working and traveling the Southwest over. We loved reading about the circumstances behind Patrice's first travel nurse job and tidbits on her unique housing; this week's segment dishes on what it takes to succeed as a traveling nurse and why husbands might just fall in love with the travel nursing life, too.
Q:Is your current work as a Clinical Educator as rewarding in and of itself, as the compensation and excitement of travel?
Absolutely! There's nothing better than preparing my students for nursing careers that will be as rewarding for them, as my career has been for me.
Q:What has been the most rewarding aspect of this assignment?
This travel nursing job has reinforced the way I've always felt about life: that every person is given the unique opportunity to see the good in things or the bad. I've always chosen to see the good, and whether I'm working on clinical simulations with my students, preparing the next day's assignments or doing a shift in the ER, I see the good things in life.
Q: What has been the most surprising?
Working in this part of Arizona, so close to an Indian Reservation, has been a cultural eye opener—they lack access to modern treatment and equipment. So, at the facility where I work, we get a higher volume of patients than I expected; some of them very sick.
Q:What was the transition like?
The transition has been smooth and wonderful because I feel my travel nursing career is good for my husband, too. We've been married 29 years. He always gave me and our kids, now 22 and 24, everything we ever wanted. He put me through college 3 times. Coming out to Arizona is a way of giving back to him—helping him enjoy his retirement to the fullest.
Read about other couples that enjoy travel nurse assignments together.
Q: What advice would you give to another RN considering their first travel nurse assignment?
I joined the Army when I was only 17 years old, and this Arizona nursing job reminds me a little of my adventurous spirit from those days. Flexibility is very important—and, so is not allowing yourself to get obsessed with the same old routine.
Related articles
Thursday April 01, 2010