Nurse Interview Part 1 - How to Balance Work and Travel
Clinical Educator and ER nurse, Patrice Ballard, combines a love of travel and how to balance work and travel.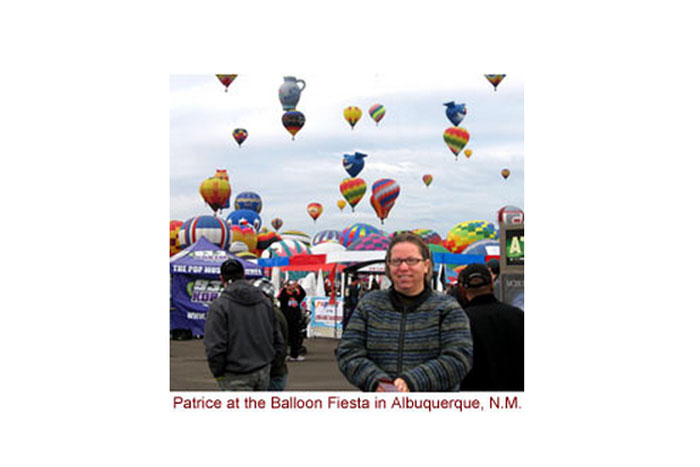 Clinical Educator and ER nurse, Partrice Ballard, combines a love of travel with preparing nursing students for bright futures
American Traveler caught up with Patrice Ballard, MSN for a chat about her experiences working as a Nurse Educator in Arizona. Part I of this two part nurse interview introduces RNs and physical therapists keen on combining work and travel, to a fellow professional who currently enjoys the best of both worlds. Patrice is a wife, mother and full-time Clinical Educator, with the admirable ability to work, also, in the ER once a week. Here, she shares commentary and tips for making the most of an 8 month long travel nursing assignment.
Q: What prompted you to pursue a travel nursing career?
You know, it's a little ironic—albeit in a wonderful way—that I began a travel nurse career after 15 years in the ER. Friends and family used to describe me as a "hover mother" – couldn't picture me on an out-of-state assignment, but when the opportunity to work 34 weeks in Globe, Arizona came, I jumped on it.
Q: You secured a unique position. How did that come about?
My background—I have a masters degree in nursing with an Education track—prepared me to work as a Nurse Educator, which I'm loving now with my 8 talented nursing students. I'm actually filling in for someone who was deployed to Afghanistan, and am happy to report that he's coming home soon, safe and sound.
Q: Have you had any stand out experiences as a travel nurse you'd like to share?
My husband and I love to get out there and explore, and the travel nursing job in Arizona has allowed us to see and do some amazing stuff—like a hot air balloon fiesta in Albuquerque. We've also been to New Mexico, Tombstone, Silver City and the Grand Canyon—just in the last six months. We live in an RV, very close to my assignment—about 2 hours east of Phoenix. I may consider an extension out here.
Q: Why did you choose American Traveler?
I had the good fortune to meet Amy Roll, a recruiter and consultant for American Traveler. She finds first time travel nurses, like me, jobs in Arizona which are known for high pay, friendly hospitals and great private housing.
Next week, we'll have part 2 of Patrice Ballard's interview – come back and check it out!
Thursday March 25, 2010