Court of Appeals: Nurse Anesthetists Don't Need Supervision in CO
Colorado hospitals now have to option to employ anesthesiologists, nurse anesthetists, or a combination of both.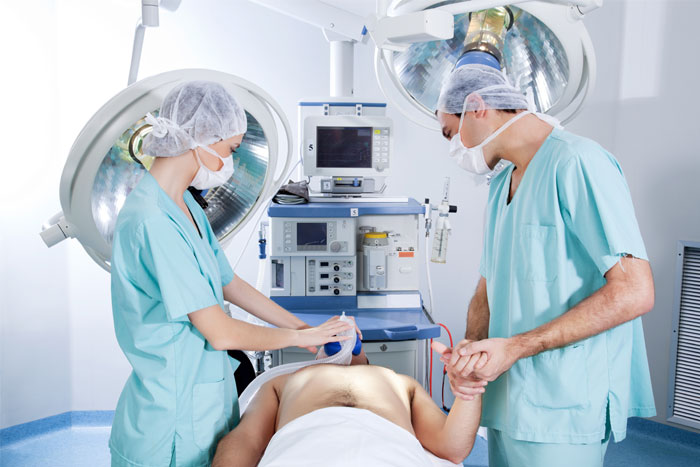 Colorado hospitals can now choose whether to employ anesthesiologists, nurse anesthetists, or a combination of the two. The Colorado Court of Appeals ruled that advanced-practice nurses can administer anesthetics without supervision in response to an appeal by the Colorado Society of Anesthesiologists and the Colorado Medical Society.
Advanced-practice nurses who work one year in critical-care jobs and earn their master's degree are eligible to become anesthetists. Nursing boards claim the training is identical to an anesthesiologist and that they be able to administer anesthesia unsupervised.
Doctor's groups, however, disagree claiming that should patient complications arise; a licensed doctor is the best person for the job.
Hospitals and other healthcare providers are siding with the nurses and the courts. They claim there aren't enough anesthesiologists in the state as it is and, even less so, in rural areas. In addition, hospitals claim that they need cost-effective solutions to prepare for the increase in patients due to healthcare reform.
New Advanced-Practice Nurse's Regulation May Be Causing a Bit of a Medical Turf War
While hospitals are looking for improved operations and cost reduction opportunities, nursing and physician groups are ramping up their public relations. In an article in the NY Times, Dan Frosch explains that both sides are dusting off older studies, or financing new studies, to prove their respective points.
In the article Frosch relates that the American Society of Anesthesiologists cited a study from 2000 "which found that the presence of an anesthesiologist helped prevent deaths in cases where an anesthesia or surgical complication had occurred." The American Association of Nurse Anesthetists countered with a 2010 study it financed that "examined Medicare data from 1999 to 2005 and found no evidence that opting out of the supervision requirement resulted in increased inpatient deaths or complications."
The real conflict focuses on the supervision aspect. Medicare rules stipulate that nurse anesthetists must be supervised by an anesthesiologist or another doctor for billing purposes. However, individual states can opt out of these requirements by jumping through some governmental hoops. Sixteen states have chosen this option including Colorado.
All sides to this issue have strong arguments in their favor.
Healthcare providers are under pressure to cut costs as well as prepare for an influx of millions of patients and need some flexibility in managing their hospital staffing. Rural hospitals have difficulty recruiting and paying for a full-time anesthesiologist and require the nurse anesthetist option.
Nurses claim that the training is identical to anesthesiologists and that it qualifies them to administer anesthesia without supervision. And physician claims over the issue of potential complications highlights the fact that things do go wrong and that the best chance of saving a life may come from the doctor-trained anesthesiologist.
Several hospitals have implemented programs where several nurse anesthetists report to a supervisory anesthesiologist. That way an anesthesiologist is on hand should complications arise and, they are able to reduce cost and improve efficiency by utilizing advanced-practice registered nurses.
Hospital Management, Nurses, and Physicians – Give us your input
Do nurse anesthetists' need a doctor's supervision?
Wednesday September 19, 2012