National Nurses Week: 3.1 Million RNs Among Those Trusted to Care
National Nurses Week, beginning May 6th and celebrated through May 12th, is a long celebrated tradition, wherein all of us celebrate what they do for us every day.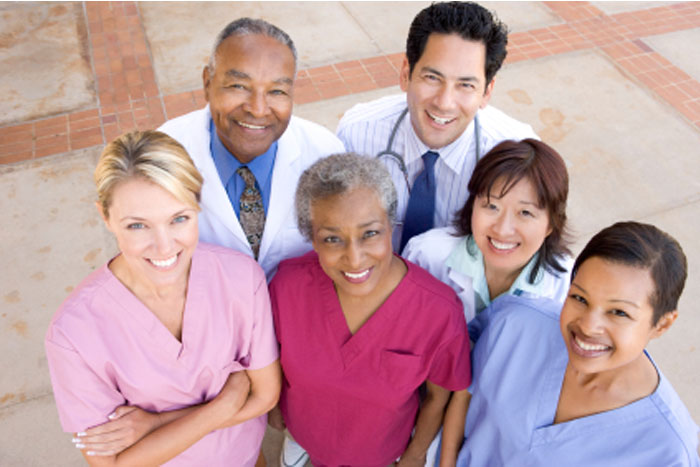 National Nurses Week, beginning May 6th and celebrated through May 12th on Florence Nightingale's birthday, is a long celebrated tradition, wherein all of us—from healthcare professionals to patients and their families—take the time to stop and show our hard working RNs our due appreciation. Throughout that week, nurses of every stripe are honored, from those still in training and recognized on May 8, National Student Nurses Day, to travel nurses and their RN colleagues who take the spotlight on International Nurses Day, May 12th.
For generations, The American Nurses Association (ANA) has supported and encouraged recognition programs for Nurses Week that embody Florence Nightingale's pledge; in honor of the travel nurses on staff at American Traveler, we would like to expound on Florence's words and commend our RNs for practicing their profession so faithfully and elevating its standards. Whether they work in hospitals, clinics or rehab facilities, RNs in our travel nurse jobs are devoted to the welfare of patients who rely on them nationwide.
Let's Get Visible: Ideas for Celebrating National Nurses Week
Thanks to ANA and word of mouth, registered nurses, colleagues, friends and patients know just how to celebrate National Nurses Week this May. Travel nurses are encouraged to get involved at the state level, where they hold a nursing license, and may visit the State nursing boards in any of the 50 U.S. states where travel nurse jobs have taken them far.  All working registered nurses are more visible when they wear an "RN Pin" or nurse's uniform during National Nurses Week. The official "RN Pin" is available by calling 1-800-445-0445. For more ideas like these, our travel nurses can visit the ANA site and read up on celebrating National Nurses Week.
"Nurses Trusted to Care," Resonates as the 2011 Theme
With over 3 million registered nurses living in the United States, it's not surprising the Bureau of Labor Statistics claims RNs as a top ranking occupation, with the largest projected job growth through next year. Beyond 2012, employment trends indicate as many as 1 million registered nurses may retire, creating a shortage that makes travel nurse jobs and other critical professions on the healthcare landscape more competitive and attractive than ever.
Read about Travel nurse jobs growth
As a premier travel nurse agency, it is our pleasure to offer qualified travel nurses the chance to share their clinical nursing skills in opportunities spanning all 50 U.S. States! Call 1-800-884-8788 or apply online today!  Now, more than ever, is your chance to drive change and shape the health care system of the future!
Friday May 06, 2011