Nursing Jobs Trend toward Doctor of Nursing Practice Degree (DNP)
A Doctor of Nursing Practice Degree (DNP) is proof of mastery in advanced competencies, adding prestige, as well as higher earning potential to a nursing career !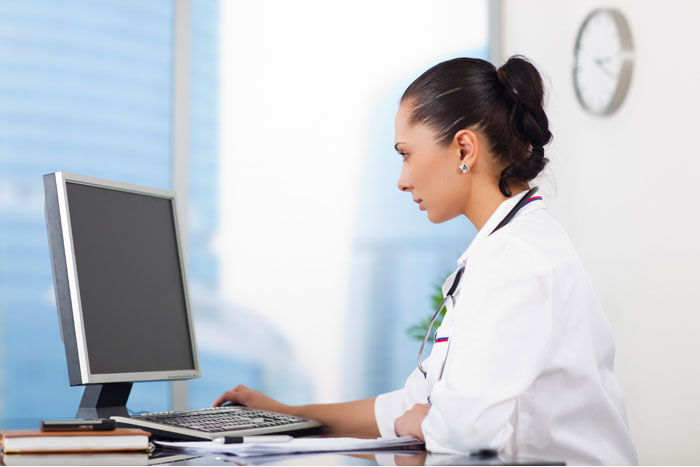 Nursing schools encourage advanced-practice nurses to earn DNP degree by 2015
A Doctor of Nursing Practice Degree (DNP) is proof of mastery in advanced competencies, adding prestige, as well as higher earning potential to a nursing career. While registered nurses trained at the masters-level provide excellent care, significant technological advances, healthcare reform, and need for bigger and better service recovery call for a doctorate—a consensus reached by the American Association of Colleges of Nursing (AACN) in late 2004.
The trend mirrors what physical therapists and others in certain allied healthcare jobs have been doing for some time—taking their continued competency to the max—until it results in a doctorate. Pharmacists and psychologists made the move long ago; while their title is pronounced "doctor", most patients understand they are not physicians.
DNPs do not complete a dissertation and the focus of their training is not as researched-focused; instead their training focuses on evaluation and use of research rather than conduct of research. Many DNPs are faculty members at teaching hospitals; whether they teach, work in leadership roles, or practice as specialists, DNPs are grabbing the attention of employers and job seekers alike, which paves the nursing career path with interesting new statistics. Take for instance, figures in DNP programs nationwide, jumping from just 70 enrollees in 2002 to more than 5,000 last year. The reason could be due, in part, to something revealed by ADVANCE for Nurse Practitioner's Magazinein 2009: that DNP-prepared NPs earned $7,688 more than master's-prepared NPs.
The AACN appointed a task force that determined registered nurses at the master's level should acquire doctorate degrees by 2015. The DOCTOR OF NURSING SITE available at the AACN provides a Fact Sheet, Frequently Asked Questions page, career roadmap and tools, as well as reference materials, key curricular elements and competencies that must be present in a practice doctorate in nursing. Of the 36+ states to offer DNP programs, the AACN highlights nursing job hotbeds in the country, with 5 or more DNP programs; suddenly Florida, Minnesota, New York, Pennsylvania, and Texas nursing jobs are even more appealing destinations for ambitious registered nurses. If you're a travel nurse interested in working your way toward the DNP degree, visit schools recommended by the AACN.
Recommendations regarding the DNP degree made by the AACN Task Force
The American Medical Association (AMA) stepping in and requiring all healthcare professionals, including physicians, to wear badges that clearly spell out their credentials is among the more prescient clues that DNPs are taking the nursing career path by storm. It's important that registered nurses on the educational track for these credentials understand the recommendations brought up by the AACN Task Force.
DNP curricula must include essential areas of content, like organization and system leadership/management, quality improvement, and utilization of technology.
"Practice doctorate" must be used to refer to the DNP rather than "clinical doctorate"
The DNP must be modeled after doctoral education and provide an additional option for attaining a terminal degree.
The DNP must prepare graduates for the highest level of nursing practice beyond the initial preparation in the discipline.
The Doctor of Nursing (ND) degree title needs to be phased out and replaced with DNP.
RNs training to become Graduate Nurses should regard the DNP as the graduate degree for advanced nursing practice preparation, including but not limited to the four current APN roles of clinical nurse specialist, nurse anesthetist, nurse midwife, and nurse practitioner.
A transition period should be granted to nurses with master's degrees, who wish to obtain the DNP, and credits given for their previous graduate study and practice experience.
The DNP needs to be research-focused and offer additional coursework that prepares graduates to work as nurse educators.
Practice-focused doctoral (DNP) programs need to be accredited by a nursing accrediting agency recognized by the U.S. Secretary of Education.
American Traveler offers a wealth of nursing career blogs offering guidance in the nursing career path from well-established and nationally-renowned role models in healthcare.
With a strong understanding of DNP degree on hand, registered nurses have the tools they need to build on traditional master's programs and strive toward quality improvement, leadership and increased value inside their field. Get on track in your nursing jobs today!
Thursday August 12, 2010