Mobile Nurse Job Search Fast and Easy
If you are doing a RN job search on your mobile device, just go to Google and type "travel nurse jobs."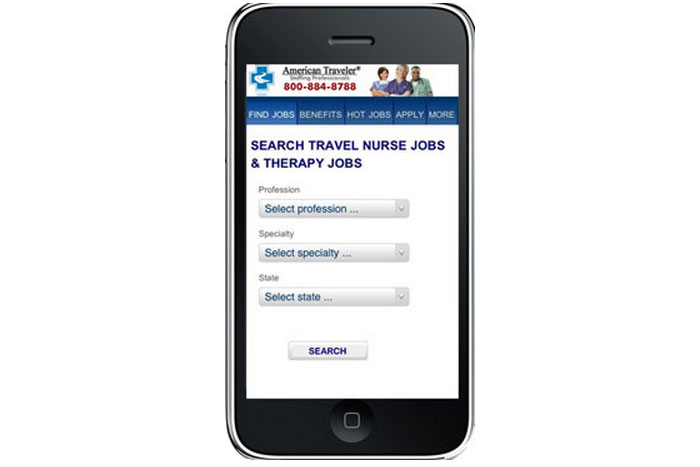 American Traveler mobile site makes nursing job search easy and fast.
If you are doing a RN job search on your mobile phone, just go to Google and type "travel nurse jobs." When you see American Traveler come up, click on the link and you will be taken to our mobile site at americantraveler.com. Or, you can just add the American Traveler mobile site to your mobile favorites and make it even easier to find the latest travel nurse jobs or allied jobs; while you are at work or on the go.
Search for jobs anywhere in the country and apply for allied jobs or nursing jobs immediately. Plus, you can find other important resources and quickly contact us.
Related Blog: Mobile Jobs Alert
Monday March 12, 2012