Medical Surgical Nurses Week Kicks Off Today
From now until November 7, it's Medical Surgical Nurses Week.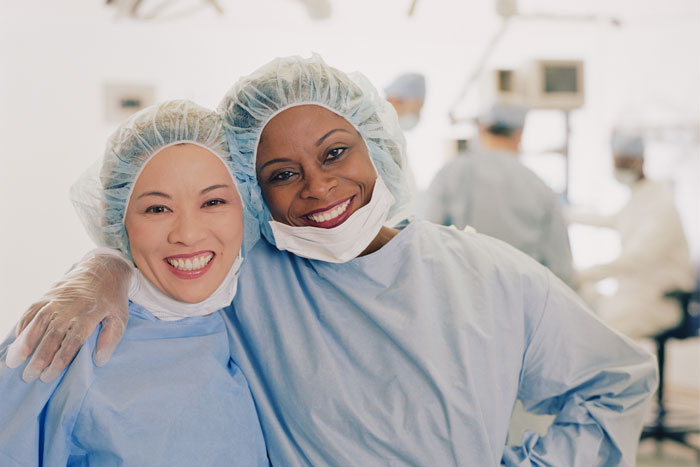 From now until November 7, it's Medical Surgical Nurses Week. This is a great time to take a friend in med surge jobs out to lunch, or simply let them know how vital med surge nursing careers are in the world of public health.
American Traveler can help registered nurses make rapid advancement on the nursing career path, by staying abreast of healthcare trends impacting med surg nurses; for instance, did you know that most med surge jobs now require Advanced Cardiac Life Support training, ACLS Certification?
Medical Surgical Sub Specialties Touch So Many Lives
Did you know that nearly every adult making his or her way through the hospital system is eventually cared for by a med/surge nurse? Because med surge nurses are knowledgeable in so many issues of adult health, their presence on the timeline of a patient's illness is priceless; they heal the sickness and make that timeline longer.
Gynecology: Breast Cancer Awareness and Ovarian Cancer Month wouldn't have the same fund raising successes or gains without the med surge nurses who help explain and advocate new treatments.
Medical: This specialty lets the med-surge nurse be the diverse professional that training has prepared her for, letting the R.N. practice in hospitals, clinics, outpatient surgery centers, MD offices, long-term care facilities, and other practice sites.
Neurology: Advancements in treatment for stroke victims has led to technologies that can blast away deep vein thrombosis with ultrasound waves; it's changing the neurology patient's clinical outcome for blood clots in the brain.
Oncology: No one knows quite how important patient care after stem cell transplants is than an oncology or med surge nurse, which is why this related blog on gathering stem cells and understanding the National Marrow Donor Program is such a timely thing to include during National Med Surg Nurses Week.
Orthopedics: Look for American Traveler's top rated affiliates, where the biggest names for orthopedics land on our best Best Hospitals list.
Pediatrics: Med Surge nurses who work in travel nursing jobs have the distinct advantage of being able to hop from one award winning healthcare facility to the next, many of them featuring Pediatrics that topped U.S. News & World Report's superlatives list.
At American Traveler, Our Recruiting Team Preps the Candidate the Way a Good Nurse Preps a Patient
Be sure to visit our nursing career resources that help you keep up with continuing ed credits, which are free and unlimited, and part of the comprehensive benefits package our full-time nurses enjoy. By exploring experienced travel nurse agencies, you are fully educating yourself on what the best healthcare careers have to offer—and you're using National Medical Surgical Nurses Week as your reason to get started. Call 1-800-884-8788 or apply online before this special week is through!
You might also like:
November 1-7th is National Medical-Surgical Nurse Week!
How Can Operating Room Nurses and others in Surgical Jobs Benefit from Team Building?
Enhance Your Nursing Career with Educational Insights and Facts on Medical Robotics
Thursday November 01, 2012