Job Flexibility Key for Husband and Wife Travel Nursing Team
Two registered nurses, working in ICU jobs in Kansas City, Missouri took some time to tell American Traveler about their assignment.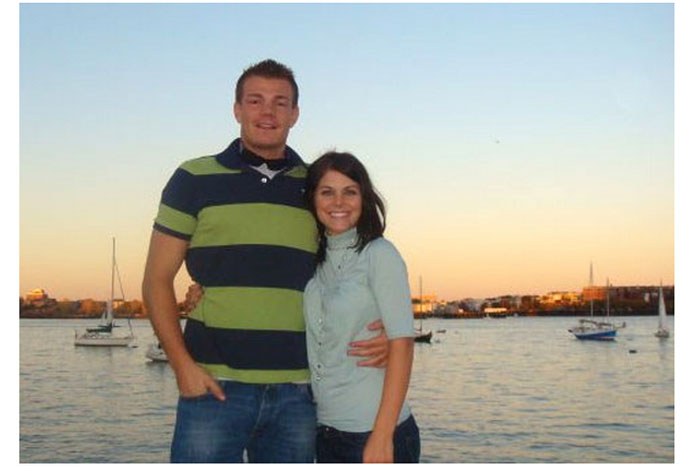 American Traveler Sits Down with Travel Nurse couple for an Interview
Two of our RNs, working in ICU jobs in Kansas City, Missouri epitomize the life of an American Traveler; their names are Jeff and Jonann C., R.N.s.  So far, as our travel nursing interviews go, they represent a novelty because they are husband and wife! In fact, they met on a travel nursing assignment in Jeff's hometown of New Hampshire 4 years ago. It is stories like these we love to feature; just see our footnote for links to other interviews with thriving travel nurses.
How this Travel Nursing Pair Make the Most of Down-Time from Nursing Jobs
We want to thank Jeff and Jonann for sharing some of their travel nurse lifestyle vacation memories with us. They recently returned from a family reunion in Lake Winnipesaukee, New Hampshire, where 2 weeks of fishing and helping the grandparents celebrate a 50 year anniversary were easy to negotiate around their nursing jobs.
When asked if this is the only big trip they've taken in 2012, Jeff and Jonann, who began their Kansas City positions in January, reported on a fun trip to Vegas and Lake Tahoe for Valentine's Day, not too long after signing on. They credit a 3 day double shift, with 4 days off for the ease of travel and hope to do a lot more before the year is through.
A Unique Travel Nurse Housing Arrangement
Of course, flexible schedules are not the only point of intrigue in the travel nurse lifestyle—so is the free private housing, which materializes as luxury apartment living or a stipend toward whatever works best for the travel nurse. Over the years, American Traveler has helped members of our team live out their druthers in cool R.V.s, extended stay hotel rooms—or, as is the case with Jeff and Jonann, in a house with a good friend. "This works out great for us," Jonann said, "because we help her out and she helps us out,"—not that life in Kansas City is that stressful. "We really like it here and will probably extend," Jonann says, "it's a classic American town with lots to offer in terms of art museums and natural history—very low crime rate and nice pace."
What Might the Future Hold for these RN's?
So where will they go next? When the interview came round to describing the couple's love of fishing, the possibility of Alaska nursing jobs colored the conversation with a few chuckles and "Maybe some day". In the end, it was fun to speculate, because with a travel nurse job, there are infinite possibilities for opportunities in all 50 U.S. States.
Will You Qualify for the Next American Adventure?
If you're an RN or therapist with wanderlust for North America, we encourage you to apply online today. As Jeff and Jonann said of their travel nursing careers, "every day is a new experience."
Wednesday August 15, 2012