It's National Nurses Week, May 6-12th
Registered nurses have always embodied the theme for this year's National Nurses Week: "Advocating, Leading, Caring".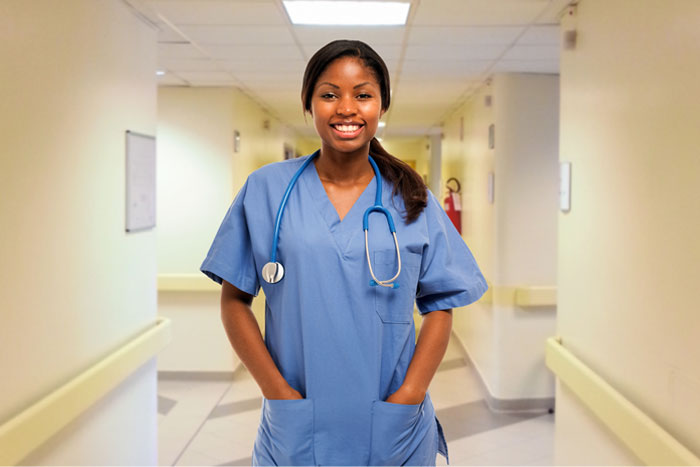 Find Your Inspiration to Advocate, Lead and Care!
Registered nurses have always embodied the theme for this year's National Nurses Week: "Advocating, Leading, Caring". When RNs visit the American Nurses Association (ANA) this Spring, they can't help concur with its President, Karen Daley that ANA is their quintessential advocate; video galleries, pledges and other resources on the site show that celebrating a nurse's calling is about so much more than remembering to wear a pin this week.
Capture the spirit during May 6-12 and take it with you the rest of the year! It's empowering to reflect on the amazing history of your vocation. Before the nursing career path became what it is today—the #1 career advertised on US. News & World Report's List of Best Careers in 2012—nurses worked in relative obscurity. It's hard to believe fewer than 20 RN attended the first ANA convention in 1896—even more surprising that back then, they weren't technically RNs. There were no laws licensing nurses at that time.
This International Nurses Week, thank ANA for helping RNs become the backbone of American healthcare!
Look at how far this profession has come, employing more than 3 million people and comprising the largest portion of the healthcare workforce. Nurses are, and will continue to be revered by their patients. Watch nurses rally for, and support the Affordable Care Act and triumph in court, when they demand accountability from doctors. These inspiring scenes are available with the media kit ANA has put together for its passionate workforce. Don't miss ANA's year round invaluable resources; this is the organization, after all, responsible for establishing the code of professional nursing. Without that, RNs would be harder pressed to seek and achieve credentialing in high paying and rewarding areas of specialization.
Illuminating the Nursing Career Path with Advanced Clinical Practice Jobs
An experienced staffing agency with travel nurse jobs in all 50 US states gives RNs the right platform to participate in the transformation of national healthcare! American Traveler offers OR nurse jobs that allow RNs the flexibility of the travel nurse lifestyle, plus the ability to earn as much as $110K annually. Our nursing team work in America's best hospitals, in diverse clinical settings and live close to the action—in luxury private housing that comes part and parcel with the generous benefits package they deserve!
Healthcare reform is coming to America by 2014, with nursing jobs projected to rise at over 700,000 openings by 2020. The women and men who fill these slots are dedicated to improved clinical outcomes for the thousands of patients treated in the breadth of just one nursing career. Who will you touch this year? May is an ideal time to apply early for a state nursing license, make sure you're current with nursing boards that apply to your job search, and call or apply online today! Happy National Nurses Week, everybody!
Footnote: Ask every nurse in America to wear an "RN Pin" and/or nurse's uniform during National Nurses Week. The official "RN Pin" is available by calling 1-800-445-0445.
Sunday May 06, 2012