Hurricane Sandy Update - Important Info For Our Travelers
Important information on Hurricane Sandy to prepare you for the storm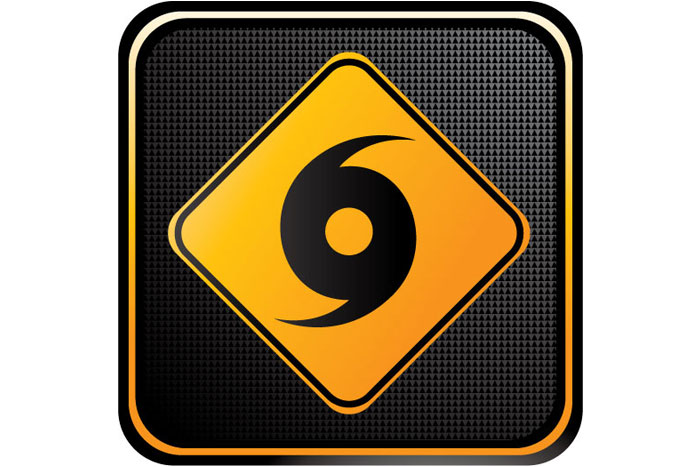 October 29-30, 2012: Hurricane Sandy Update
We want to help you be safe and prepared during your travel nursing jobs.
As you know, the East Coast is currently bracing for the full impact of Hurricane Sandy. Forecasters are predicting that the hurricane will have a major effect on coastal areas and large cities from the Carolinas to Maine. Regional authorities are concerned about flooding and power outages. Airline and train travel has been suspended in several areas. Whether you're currently on a travel nurse job or not, we urge you to follow all local news reports to find out what's happening in your area. As South Florida locals, we know that preparation and common sense advice can make a severe weather situation more manageable. (We also know that you shouldn't hesitate to follow the advice of local authorities. If for some reason authorities recommend evacuation in your area, please do so.)
As always, if you are experiencing any nursing jobs-related  issues, please call the American Traveler hotline 800-884-8788. We will be on standby 24 hours a day. Emergency calls will be routed to the appropriate contact, and someone will get back to you ASAP.
Advice for our Travel Nurses and Rehab Therapists on Assignment
It is extremely important during the next several days or weeks that traveling registered nurses stay in contact with your hospital Nurse Manager or Director. You must follow the healthcare facility's emergency preparedness plan. You may be asked at this time to function as a permanent staff RN and work extra hours or change your schedule to better assist your unit in caring for their patients in the best possible way. It is our expectation that you work with the facility and assist in their needs.
During this time it is also important to keep in touch with your consultant / recruiter so that they can assist in any way possible and know that you are safe. If anything unexpected comes up, let us know. We are here to help!
Updates from our Payroll Department
Payroll for week ending: 10/27/2012:
For those of you on travel nursing jobs who are already being impacted by Hurricane Sandy, or will be, please be sure to fax your approved timesheets for week-ending 10/27/12 to:  888-862-3408 or email it to: [email protected] .  If you are currently without power or were unable to get your timesheet approved before the storm has hit, please be sure to contact your consultant regarding your hours or email your hours to payroll.  Please include the date worked, the start and end time of your shift and the minutes taken for lunch, such as:  10/22/12:  7pm-7:30am (30 minutes for lunch).
If you do not usually send in your timesheets because the facility sends them in for you, please send us the hours you worked as some facilities are already on reduced staff and we want to be sure you get paid.  We will be following-up with the facility after the storm to get their timesheets.
In regards to your work hours for this week, please be in contact with your consultant to let them know your anticipated schedule and any issues or concerns you may have.
Payroll for week ending: 11/3/2012:
Based on the weather projections for this week, many areas may be flooded or without power for many days.  Please keep track of your hours and send them in as outlined above.  We will be working closely with the facilities regarding the hours scheduled and worked.
Payroll follow-up
After the storm has passed, we will need all timesheets to be approved and sent in to American Traveler.  Please contact us immediately if you have any issues with getting your timesheets approved so that we may assist you.
Updates from our Housing Department
For new assignments beginning in the next two weeks, all furniture deliveries and utility set ups have been scheduled and confirmed for the assignment start date.
We recognize that power outages and /or flooding in many areas are expected – please notify us of any issues that require our assistance. Please stay in close contact with our Housing Department during this time of extreme weather. We are ready to assist with any issues that may arise.
If you are experiencing any issues, please call the American Traveler hotline 800-884-8788. We will be on standby 24 hours a day. Your call will be routed to the appropriate American Traveler housing, payroll or clinical contact during this uncertain weather times and conditions, and someone will get back to you ASAP.
If you are traveling anywhere in the next couple of days or weeks, do lots of advance planning:
If you are on your way to a new assignment, make sure you have your orientation information and know when and where you are expected. You can check in with your consultant at any time, if you'd like more information on the hospital's status regarding Hurricane Sandy.
Map out your travel route in advance and stay updated on the weather and the road conditions along the way.
Make sure you have your compliance documents. Do you need assistance with them? Start working on these early, since services like medical testing, notaries and state licensure offices may experience unplanned closures.
More Emergency Preparedness Tips During Your Travel Nurse Jobs and Physical Therapy Jobs
Purchase water or fill several clean water containers.
Have your cell phones charged and purchase some non-perishable items like as bread, peanut butter, and canned items.
Take care of your pets, get extra food and supplies if necessary. And keep them inside.
Make sure you have your essential medications available.
Fill your automobile's gas tank prior to storm if possible.
In the event of power outage or travel issues please follow the designated evacuation routes – other routes might be blocked – and expect heavy traffic.
If no vehicle is available, make arrangements with friends or family for transportation. Sometimes you won't have to travel too far to find a friend or colleague who has power or is safe from water damage. It pays to network in advance!
A inexpensive battery-powered radio can be an essential resource during a storm.
Stay indoors until the authorities declare the storm is over. Do not go outside, even if the weather appears to have calmed—the calm "eye" of the storm can pass quickly, leaving you outside when strong winds resume.
In the case of extremely severe weather, authorities advise taking shelter in a windowless, interior room or closet. Stay away from all windows and exterior doors. Bathtubs can provide some shelter if you cover yourself with secure materials.
More useful links for registered nurses, rehab therapists and techs on assignment:
CBS News Tips – How to Keep Food Safe
ABC News Tips – How to Keep Pets Safe
Monday October 29, 2012