How Registered Nurses at American Traveler Prepare for Flu Season
RNs and physical therapists who work for American Traveler take every precaution to avoid the flu.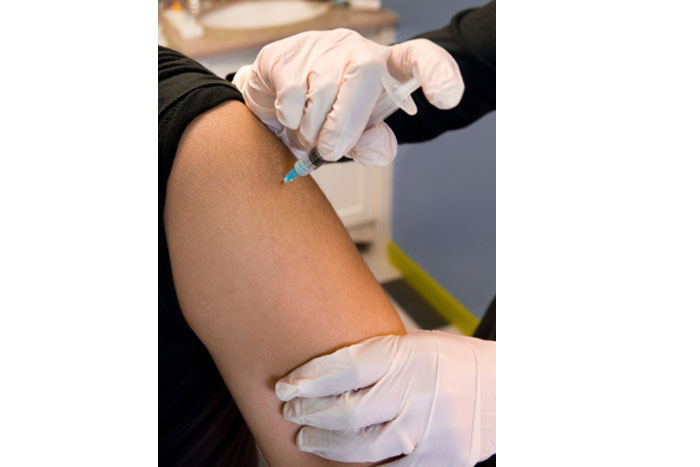 RNs and physical therapists who work for American Traveler take every precaution to avoid the flu. They know their first and best defense is to get a flu shot or nasal spray. Like most top tier staffing agencies, our healthcare professionals must show proof of vaccination once a year, and are glad to provide patients with everything they need to know about protecting themselves during flu season, October through December.
Spreading the word about the importance of an annual flu shot means you're in good company with the Center for Disease Control. The CDC recommends that everyone 6 months-old and up get vaccinated. The 2011-2012 flu strain is identical to last year's, including the H1N1 virus; that means if you were vaccinated last year, you need only receive 1 shot this go around. Click here to find flu shots near you and be sure to post a comment on our Facebook page when you've done your good deed for the day!
American Traveler Encourages Flu Prevention Tactics For RNs
Some controversy has surrounded mandating the flu shot for medical personnel. Interested RNs can read about this on a related healthcare employer blog that discusses flu season in America and the waivers some hospitals are willing to grant: if the reluctant hospital staff agrees to wear a badge alerting patients and colleagues, as well as a mask that covers the nose and mouth. As American Traveler has always believed travel nurses need flu shots, we encourage everyone in RN and travel therapy jobs to do the responsible thing by getting vaccinated ASAP this Fall.
We don't have to remind our registered nurses how to stay healthy during flu season, or how to manage the illness if they do succumb. But for refresher's sake, we would like to offer a few gentle reminders.
A Travel Nurse's Dos and don'ts During Flu Season:
Do use hand soap at your work station, in restrooms and at home.
Don't go out if you're sick. Stay in bed!
Do take a multivitamin, and try incorporating more garlic and Vitamin C into your daily diet
Don't stress! The last thing you want is an increase in your body's production of cortisol.
Do drink plenty of water and exercise between glasses. It'll help flush toxins out of your body!
American Traveler's Flu Season Tips Keep Your Nursing Career in Good Health
If you're looking for even more flu fighting facts, visit this government website that offers a flu app for your iPhone and other handy features; one of which will track the rate of flu in your neighborhood. Again, we cannot stress enough how important it is to avoid stress, and would point R.N.s who want to relax, toward our travel nurse jobs in tranquil areas with plenty of forests, parks and fields to roam. Call 1-800-884-8788 or apply online today to keep your spirits in good health. Here's to navigating your way through another healthy flu season!
Friday November 18, 2011