Healthcare Employers: Don't let this happen to you
Some things in the hospital staffing blogosphere just cannot be overlooked. "Top 10 Healthcare Technology Hazards for 2011″ published by Media HealthLeaders is one of them!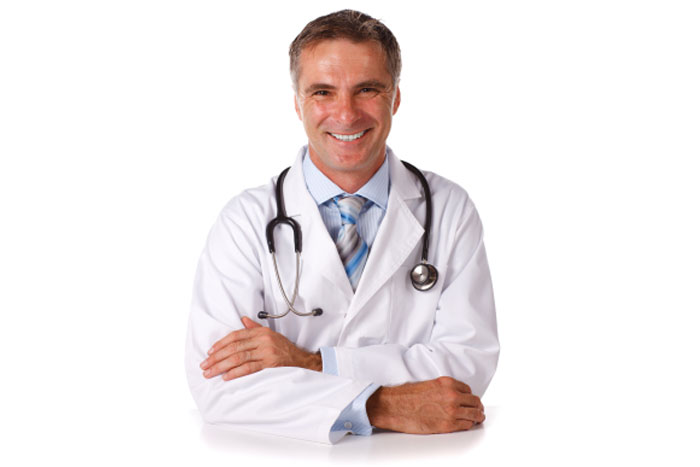 Top 10 healthcare employer hazards to correct in 2011
Some things in the hospital staffing blogosphere just cannot be overlooked. "Top 10 Healthcare Technology Hazards for 2011″ published by Media HealthLeaders is one. This list is enough to make any healthcare employer evaluate and revaluate again patient safety standards, practitioner safeguards and equipment reliability and training.
Medical research group, ECRI Institute compiled the list, say authors, to encourage healthcare employers to take preventive measures and to "formulate programs to minimize dangers." Additionally, say hospital headhunters, extra attention to hospital staffing and healthcare recruitment tactics could result in higher quality candidates, increased patient safety and a reduction in clinical errors.
Standards used for the list include recall information, medical device problem reporting and investigation of  "device-related" incidents. The following includes excerpts from the list.*
1. Radiation overdose
Forty healthcare employer incidents of software errors, manufacturing-required software modifications or dose calculation errors for radiotherapy systems, linear accelerators and radiation treatment planning systems occurred between July 2009 and July 2010, reports ECRI.
2. Nursing alarm fatigue
Nursing alarm fatigue can happen when the number of alarms begins to overwhelm healthcare staff, causing them to modify alarm settings to reduce the number of alarms they hear. In some cases, healthcare staff has gone as far as to disable alarms completely. Do you or your staff suffer from Nursing Alarm Fatigue?
3. Insufficient decontamination efforts
10,000 patients were tested by the Department of Veteran Affairs last year after endoscopes and accessories were improperly decontaminated at several healthcare facilities. Additionally, two healthcare employers in June reported contacting thousands of patients regarding potential exposure to infection.
4. Too high radiation from CT scans
A 2009 study suggests that 29,000 cases of cancer may have been caused by radiation doses administered during CT imaging scans in 2007, causing many healthcare providers to re-evaluate the frequent, sometimes too frequent use of CT Scans.
5. Healthcare information technology (HIT) complications
In the past two years, 260 HIT-related incidents have resulted in 44 injuries and six reported deaths. Incidents included a confusing user interface that led to the "overwriting of one patient's data with another patient's study" and an improperly configured database that caused manually entered patient data to be overwritten during automatic updates.
6. Tubing or catheter misconnections 



ECRI researchers say that between January 2008 and September 2009, 36 incidents of tubing or catheter misconnections were reported at Pennsylvania healthcare facilities alone. Incidents ranged from near misses to serious events. An August New York Times report detailed the death of a patient when nutrients intended for the gastrointestinal tract went into a patient's vein instead.
7. Over sedation
The patient-controlled analgesic (PCA) infusion pump is on the list because of dangers associated with the risky delivery of high-alert medications used with these devices. A 2007 study identified a pronounced incidence of respiratory depression among patients undergoing PCA therapy.
8. Sharps injuries
ECRI suggests that prevention programs with regards to "sharps" awareness may be outdated. Healthcare employers should routinely review and refine sharps safety efforts, making sure that all personnel in high risk areas receive ongoing training and recertification.
9. Surgical fires
The 600 surgical fires estimated to occur each year are about as common as wrong-site surgeries, reports ECRI.  Healthcare staff should be made aware of fire hazards from oxidizers, ignition sources, and operating room fuels, say researchers, and receive ongoing training and updates with new equipment.
10. Failing defibrillators
ECRI researchers point to their own reporting system, along with the FDA database, to reveal the many incidents in which defibrillators didn't discharge during resuscitation attempts for various preventable reasons, such as depleted batteries.
*Cheryl Clark, for HealthLeaders Media , December 1, 2010
American Traveler is the nation's leading travel nursing jobs and therapist staffing firm with opportunities for graduates, seasoned professionals and mid-career caregivers. Our healthcare staffing blog provides readers with information about current trends in nursing and therapy jobs staffing. To learn more about nurse job opportunities and staffing programs for healthcare providers, call 800-884-8788 today.
Tuesday February 01, 2011