Haunted Hospitals: The Travel Nurse's Go-To Guide
Some hospitals have quite a spooky history and what better time to mention them then Halloween?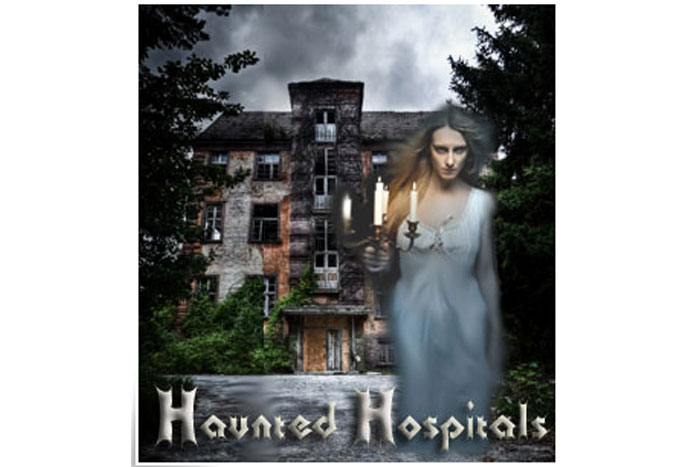 Can you hear that? It must be the footsteps of a fast approaching Halloween. While some limit their celebration of this fun holiday to decorations and candy, there are others with a keen interest in touring well-known haunted spots. If you're an RN who loves a good fright, then this post is for you—as so many "on the map" places for hauntings and ghost sightings just happen to be hospitals. There's a high concentration of paranormal activity in The Buck Eye State, putting Ohio nursing jobs close to the scariest places on earth; there are also haunted hospitals worth a closer look near nurse jobs in Georgia and NY travel nursing jobs.
This ghost hunter's preferred list of haunted hospitals is ordered from supremely spooky to just plain scary. Should you decide to tour one, call the facility first to ensure tours are still happening; consider making arrangements, if possible, to stay overnight in charming hotel lodgings these cities are known for.
Patients at Highland View Hospital in Cleveland, Ohio get the willies when window shades move of their own accord and doors lock shut without help.
Far north of the Buckeye State, there is The Rolling Hills Asylum in Bethany, New York, which used to welcome ghost hunters, but closed its doors for good when sightings got too intense; the property is currently for sale!
The Marshall House in Savannah, Georgia: When you click the link for more tour information, you will notice that The Marshall House — formerly a Civil War Hospital but now a hotel—is an ideal place for Georgia travel nurses to spend a spooky weekend!
The Heather Hills Hospital in Chardon, Ohio has reported seeing the ghost of a young boy, in old-fashioned clothes, running loose through Area C late at night. Called the "knicker boy" by nurses because of his pants, this apparition always disappears when he's followed into rooms.
Poole Hospital in Cleveland, Ohio tops this list for obvious reasons. Patients and staff have seen eerie things turn up in the personal photos brought in with them.
The Children's Hospital in Columbus, Ohio was allegedly built on top of an old cemetery and has certain corridors that the nurses won't enter. In the park directly across the street, pediatric patients report seeing a ghostly figure dressed in pink.
The Waverly Sanitarium in Louisville Kentucky has an official website that speaks for itself and is worth the day trip for R.N.s working in neighboring states. Click the Waverly link to read more about its "shadow people", "orbs", and apparitions.
Athens Ridges in Athens, Ohio, formerly an asylum for the criminally insane, these grounds are still giving visitors the chills; in 1979 the body of a missing female patient was found in one of the rooms and the outline of her figure remains today.
American Traveler Wishes You a Happy Halloween!
Well, there you have it: a great starting point for those on our nursing and therapy team who happen to love Halloween. We wish you an October full of amazing experiences, and the same for a fabulous finish on what remains of 2012. Call 1-800-884-8788 or apply online today to talk to our recruiters, not just about New York, Georgia and Ohio nursing jobs, but healthcare careers in all 50 U.S. States!
Footnote: Travel nurses who may wish to take tours of these haunted hospitals may wish to peruse these links: Haunted hospitals deemed the scariest places on earth Ohio haunted hospitals and Haunted Hospitals in Georgia.
Friday October 26, 2012